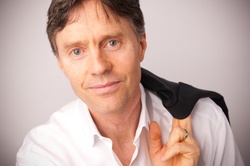 ---
Please contact a GDA agent for information.
---
Topics
Click on the topic name to see other speakers tagged with this topic.
---
Tom Flick
former NFL QB | Authority on Leadership, Leading Change, Accelerating Performance
Select Testimonials
"Tom captivated our leaders – completely."
---
"Your powerful and engaging message provided tools to be more effective leaders in a merger environment and made a significant positive impact on everyone – including me."
---
"Outstanding job, Tom! Your message to our senior leaders was truly impactful and inspiring and your seamless integration of the key themes of our meeting into your presentation was masterful."
---
"I was amazed at how well your presentation blended with the message I wanted to drive home with our team. It is a rare pleasure to find a speaker that can tailor his message so meaningfully to the specific audience."
---
"Tom went above and beyond in preparing for his keynote address by taking the time to learn about our profession. He crafted a message that really hit home for our customers. Tom expertly tailored a message that engaged our clients, connected with the market we serve. "
---
"Tom Flick is an insightful and powerful presenter. His ability to positively impact an audience with an enduring message is among the best I have seen in my 30+ years in the industry."
---
"Choosing Tom for our first virtual National Sales meeting was a fantastic choice! Tom was inspiring and provided our team with insights and actionable takeaways to assist in reaching our 2021 goals. His virtual set was flawless and extremely well produced. I could not have asked for a more professional and engaging virtual presentation."
---
"It was the seventh time this year Tom presented to and inspired our global brands across the world, and everyone at Hyatt are raving fans of Tom Flick! His energy, insights, and connection with the audience created the "buzz" we were looking for to help drive our performance forward."
---
"As the co-founder and CEO of Zaxby's (with over 800 locations), I've had the privilege of meeting some of the industry's most engaging and compelling speakers. It can be an arduous undertaking to find a speaker that truly connects, motivates, and delivers a message that successfully boosts company culture. It is rare that one has the innate ability to connect with the audience as we experienced with leadership and change expert, Tom Flick. In fact, his appearance at our Z Convention stands out as one of the all-time best. Tom worked attentively with our team to determine company culture and discover the true intention behind his conference presentation. He began to develop his message through multiple calls, meetings, and travel stops to stores in our brand's footprint. On stage, Tom's creative ideas around leading change, building legacy teams, generating true urgency, seizing opportunities, and developing our leadership capacity throughout the organization to drive company performance was exceptional. Tom Flick was definitely the highlight of our convention. He has raised the bar for our future guest speakers, and we look forward to the opportunity to book him again in the future. With full confidence, I highly recommend Tom to serve as a guest speaker at any event."
---