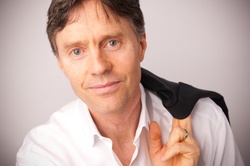 ---
Please contact a GDA agent for information.
---
Topics
Click on the topic name to see other speakers tagged with this topic.
---
Tom Flick
former NFL QB | Authority on Leadership, Leading Change, Accelerating Performance
With his unique gift to connect with the listener's head and heart, leadership expert and former NFL quarterback, Tom Flick is one of the most sought after leadership speakers today. With passion, authority, and authenticity, Tom delivers keynotes aimed at the heart—where real change occurs.
For the past 25 years, Tom has worked with the world's most innovative and dynamic organizations such as NASA, Starbucks, Mercedes Benz, Amazon, American Express, Google, and the Pentagon to lead and navigate through change in a rapidly fluctuating and highly competitive world.
Tom's passion for raising more effective leaders is achieved by his exceptional talent as a deft storyteller and his unique gift to connect with the listener's heart as well as their head. Understanding people, not programs, help organizations change and grow.
Tom draws on his extensive work in corporate America and his association with Professor of Leadership, Emeritus at the Harvard School of Business, Dr. John Kotter, to inspire actionable solutions that develop leaders, ignite teams, lead change, and elevate organizational and personal performance.
Tom has garnered a reputation for customizing compelling, engaging presentations based on each organization's needs and desired outcomes, collaborating directly with the client to ensure measurable takeaways for their organization. Tom's exceptional ability to communicate clear business solutions with humor, wit, and razor-sharp insight is why he is in such high demand.
---