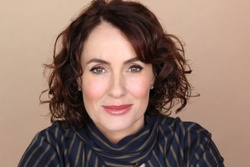 ---
Please contact a GDA agent for information.
---
Topics
Click on the topic name to see other speakers tagged with this topic.
---
Susan David
Management Thought Leader; Award-Winning Harvard Medical School Psychologist; Emotional Intelligence Expert
Select Testimonials
Could not have been more timely or more well-received!
---
Honestly, I have never seen anyone embrace our challenges and help to explain solutions in such a precise and beautiful way as you did today. You exceeded my expectations (and the expectations of our CEO and HREVP x100.) They (and I) were absolutely riveted. Thank you. Thank you. Thank you.
---
The wisdom of Susan David's innovative insights is only made more impressive by its practicality. Her deep understanding of psychology is matched with clear, real-world steps to more effective leadership.
---
The connection was palpable. Your impact is profound I can't wait to work with you again!
---
We had such an amazing experience! Thank you. I had a good feeling about her involvement from the beginning, and the outcome was better than I could have hoped for. She really reached our participants 'in their hearts'.
---
You were exceptional. Your ability to hold space for so many hundreds of people over a broadcast is beyond the typical reach of humans I've met. It was awe-inspiring to watch that and to feel throughout the experience.
---