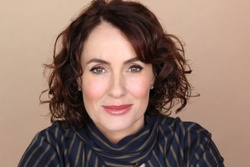 ---
Please contact a GDA agent for information.
---
Topics
Click on the topic name to see other speakers tagged with this topic.
---
Susan David
Management Thought Leader; Award-Winning Harvard Medical School Psychologist; Emotional Intelligence Expert
Susan David, Ph.D. is one of the world's leading management thinkers and an award-winning Harvard Medical School psychologist. She has spent the past two decades studying how the way we navigate our emotions shapes everything that matters: our actions, careers, relationships, health, and happiness. Her #1 Wall Street Journal bestselling book, Emotional Agility - based on the concept that Harvard Business Review heralded as a "Management Idea of the Year" and winner of the Thinkers50 Breakthrough Idea Award—describes the psychological skills critical to thriving in times of complexity and change.
Emotional Agility been translated into 30 languages and is winner of numerous accolades including Amazon's Best Books of the Year Award and the Books for a Better Life Psychology Award. Dr. David's TED Talk on emotional agility has been viewed by more than 10 million people. Named to the Thinkers50 global list of the top management thinkers, Dr. David is a sought-after keynote speaker and advisor, with clients that include the World Economic Forum, Ernst & Young, the United Nations, Google, Microsoft, Nasdaq, and many other national and multinational organizations. She is a frequent contributor to the New York Times, Washington Post, and Wall Street Journal and a guest on national radio and television.
Dr. David trained as a clinical psychologist. She completed her Ph.D. and a post-doctorate at Yale University on emotions research. She is on the faculty at Harvard Medical School and is a Cofounder of the Institute of
Coaching (a Harvard Medical School/McLean affiliate). She lives with her family outside of Boston.
---