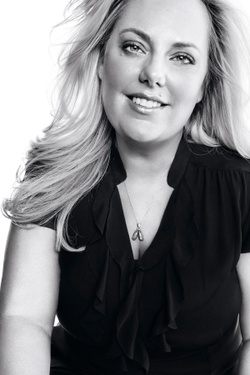 ---
Please contact a GDA agent for information.
---
Topics
Click on the topic name to see other speakers tagged with this topic.
Stephanie Decker
Inspiring Mom: Lost Both Legs Saving Children From Tornado, Founder of the Stephanie Decker Foundation
Select Testimonials
Stephanie is a fantastic speaker who captivates an audience and inspires everyone that she talks to. Her story is an amazing testimony of the power of strength and a mother's love. She has taken her experience and paid if forward for the good of others and made it a great lesson for all that have the chance to hear her speak.
---
Everything with Stephanie was wonderful! She is just simply delightful and I was honored to meet her. We haven't done evaluations but plan to yet today. I don't need to see the responses though. I know that our audience LOVED her! In fact, I would be quite surprised if we don't end up having some of our member hospitals wanting to book her for internal groups. Many attendees said that it was the best conference they had attended and this was the 42nd annual event!
---
Stephanie is a courageous person who inspired our team with her story of action to save her children and her commitment to rebound from her injuries. She has turned her situation into an advocacy for others. Stephanie's positive attitude and dedication are motivational to everyone who meets her!
---
Stephanie was awesome. She delivered a great speech!
---
Stephanie was received very well. She is a great speaker, and made a huge impression on our audience. She exceeded our expectations by a long shot.
---
You know an audience has been inspired when they line up after a speech to greet, shake hands and hug the speaker.
---