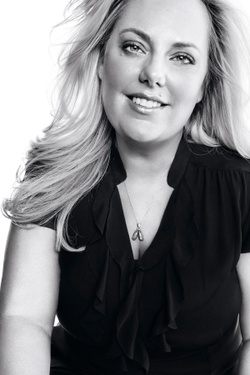 ---
Please contact a GDA agent for information.
---
Topics
Click on the topic name to see other speakers tagged with this topic.
Stephanie Decker
Inspiring Mom: Lost Both Legs Saving Children From Tornado, Founder of the Stephanie Decker Foundation
In March of 2012, a tornado ripped through the town of Henryville, Indiana. Stephanie Decker, a 37-year-old mother of three, found herself in a life-altering moment. As her house began to disintegrate around her, she shielded her two
young children with her body. Her dream home fell in, crushing her legs, but because of her heroic actions, Stephanie's children were amazingly unscathed. It was a miracle that she even survived and made it to the hospital. At that point, doctors determined that parts of both
legs would need to be amputated.
Since the accident, Stephanie has been featured on ...
The Today Show, The Ellen Degeneres Show, ABC World News Tonight as "Person of the Week", USA Today,USA Weekend, and People Magazine.
Stephanie Decker has become a true symbol of survival and overcoming adversity. She has used her story to bring awareness for the Stephanie Decker Foundation, which supports two major areas:
1. Children with prosthetics: Stephanie is passionate about children and sports. She has made it a mission to help children with prosthetics enjoy sports and the same athletic opportunities as others.
2. Accessibility to leading-edge prosthetic products: Stephanie considers herself fortunate to have access to the latest high-tech prosthetics. However, there are many people without access. Stephanie has set out to help those people receive access to cutting-edge technology, which will help them with their mobility (she has also worked with the Kentucky legislature for this).
---