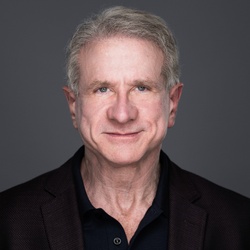 ---
Please contact a GDA agent for information.
---
Topics
Click on the topic name to see other speakers tagged with this topic.
---
Seth Earley
CEO at Earley Information Science, Artificial Intelligence Speaker, Writer and Influencer
Select Testimonials
Seth's practical approach to AI in his Information Development World keynote presentation provided a much-needed, realistic view of the technology for content professionals. His knowledge of content, information architecture, and content management helped to put the AI story into a broader context that any content pro could understand and relate to, and his humorous delivery engaged the IDW audience and ensured that his important messages about AI were received.
---
Book Testimonial - "Read this book to learn how leaders and companies are using AI with structured data to transform business. Insight from real world examples, combined with a proven methodology, will arm the reader with the knowledge and confidence necessary to drive AI in any organization".
---
Seth's keynote was informative and humorous. He cut through the AI hype and explained the technology's true promise and constraints. He also reminded us that high-quality, audience-focused, well-structured content is key to success in any digital communications channel, including AI-enabled channels.
---
Book Testimonial - "For any leader considering ways to improve their business with advanced data analytics and artificial intelligence this book is a must read. Seth Earley has documented a recipe for your success."
---
Book Testimonial - "AI promises to provide the next 'turn of the crank' in business automation. However, purely statistical machine learning alone won't achieve this on its own. This book provides prescriptive guidance in the context of real business case studies to drive success instead of disappointment. It's a great resource to separate the hype from the reality and a practical guide to achieve real business outcomes using AI technology".
---
Book Testimonial - "If you're serious about harnessing the power of AI in your business — and you should be — this book will show you how to make it an operational reality."
---
Top 50 global influencers on Artificial Intelligence -Thinkers360 live leaderboard for our top 50 global thought leaders and influencers on Artificial Intelligence for 2022.
---
Seth is a powerful speaker who understands the values of proper data management in large complex environments. Seth has a keen sense of the future direction of information science as it relates to the digital revolution. Seth keeps his audience engaged and active when presenting. Seth can sense the listeners understanding level and adapt his presentation on the fly to keep the topic relevant and engaging. I always enjoy listening to Seth speak and feel like I leave his presentations with a better understanding than when I walked in.
---
Book Testimonial - "I do not know of any books that have such useful and detailed advice on the relationship between data and successful conversational AI systems."
---
Seth Earley is a terrific speaker on a variety of content-related topics. His knowledge of the space, along with his industry affiliations, place him well above the pack. In addition, Seth is an engaging speaker. He clearly shows passion for his work, holds the attention of the audience, and provides a captivating and enjoyable experience. We enjoyed having him speak at Information Development World and look forward to additional opportunities in the future.
---