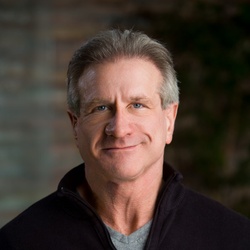 ---
Please contact a GDA agent for information.
---
Topics
Click on the topic name to see other speakers tagged with this topic.
---
Seth Earley
CEO at Earley Information Science, Artificial Intelligence Speaker, Writer and Influencer
Throughout his career Seth Earley has been passionate about the crucial role of information management would play in a world hurtling toward digital transformation. He provides challenging insights to executives who are tasked with leading their organizations forward in an age in which the digital experience offered to customers determines the winner.
As CEO of Earley Information Science, a consulting firm he founded over 20 years ago, Seth guides some of the worlds most recognized brands on how to leverage their information assets to deliver state of the art customer experiences through integrated enterprise architectures. Seth has a long history of industry education and research in emerging fields. His current work covers cognitive computing, knowledge engineering, data management systems, taxonomy, ontology and metadata governance strategies.
Seth Earley is a sought-after speaker, writer, and influencer. His writing has appeared in IT Professional Magazine from the IEEE where, as former editor, he wrote a regular column on data analytics and information access issues and trends. He has also contributed to the Harvard Business Review, CMSWire, Journal of Applied Marketing Analytics, and he co-authored "Practical Knowledge Management" from IBM Press. Seth's book, The AI-Powered Enterprise: Harness the Power of Ontologies to Make Your Business Smarter, Faster and More Profitable, was published in 2020.
---