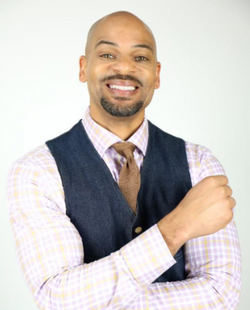 ---
Please contact a GDA agent for information.
---
Topics
Click on the topic name to see other speakers tagged with this topic.
Rocky (Rock-T) Turner
Author, Speaker, Radio-TV Personality, Former Professional Baseball Player
Former Pro Baseball Player ROCKY TURNER, Known to the world as "ROCK-T" and current member of the RICKEY SMILEY MORNING RADIO SHOW - ROCK-T reaches 7 million listeners daily. You have seen him on the popular TV show, DISH NATION. ROCK-T has added to his entertainment career by building a remarkable brand and legacy. He is founder and creator of STOMP WARS GLOBAL, the most successful stomping competition and movement in the world, which now serves as a life-transforming college and career pathway for students and young adults. ROCK-T produces the popular ROCK-T RADIO DJ MIXES which currently air in over 50 Markets nationwide as a feature on The Rickey Smiley Weekend Jump Off. He is also Co-Host of "The Perfect Pair" Podcast with his wife KRYSTAL on YEA Networks.
ROCK-T has found success and built a brand on not making excuses and getting things done - despite obstacles. Now he takes his powerful "NO EXCUSES, GET IT DONE" messages to Universities, nonprofits, and Fortune 500 Companies including McDonald's, AT&T, Southwest Airlines, and NFL to name a few. A passion for giving back has led ROCK-T to create his 501c3 Mentorship Program and youth-driven initiative the ROCKTEEN Youth Foundation. ROCK-T is the winner of multiple Community Service Awards from many of America's most respected organizations including, The Boys and Girls Club of America, COCA COLA and FORD among others. With all of this, ROCK-T's greatest passion of all is his family. He and wife Krystal are the proud parents of two daughters and a son.
www.RockTHolla.com
---