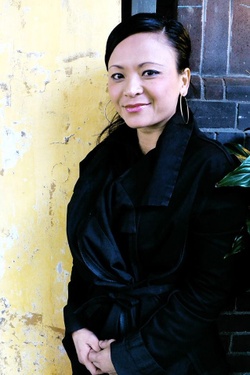 Photo Credit: Pauline Nguyen
---
Please contact a GDA agent for information.
---
Topics
Click on the topic name to see other speakers tagged with this topic.
---
Pauline Nguyen
Featured
From Extreme Adversity to Success
Select Testimonials
"Every so often, there is a speaker who graces a stage and creates a seismic shift in the energy of the room, whether virtual or live. I have experienced this physical, mental, and emotional vibration from Pauline Ngyuen. First, during a 3-hour virtual workshop, where her content and delivery was so powerful it kept me in rapt attention for the entire presentation even as I watched her delivery remotely. And most recently, during her keynote for the speaking industry's largest gathering of leaders at the 2022 Engage Convention for The International Association of Speakers Bureaus. As Co-Chair of the event, it was important to bring a speaker who could elevate our theme of Going from Transactional to Transformational to a level of deeper impact, and Pauline did just that. From her first moment of eye contact, to her opening words with such a unique cadence and delivery she held the room of seasoned speaking industry leaders while she shared actionable strategies for helping each of us become more Unshakable. At a time when individuals and industries are looking for ways to become more transformative, Pauline Nguyen has lived the path and also knows how to transfer her knowledge and experience in a way that creates inspired and insightful opportunities for change and growth."
---