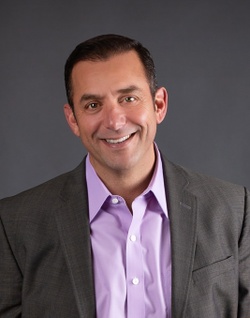 ---
Please contact a GDA agent for information.
---
Topics
Click on the topic name to see other speakers tagged with this topic.
---
Nathan Jamail
Best Selling Author and Expert on Sales & Leadership
Select Testimonials
"Very powerful message in which we can utilize in business and personal life. Thank you, Thank you, Thank you for sharing your ideas to become a better leader. Nathan is very passionate, energetic and most of all REAL in his message. You are now my mentor in becoming a better leader and building a winning business team. I can't say enough how his message has changed my outlook in life!!!!"
---
"Enjoyed is an understatement. He was phenomenal I heard comments from seasoned folks that he is the best they have ever heard! He did such a great job of personalizing his presentation to our group. He took the time to learn our organization, our acronyms (and we have a ton), meet some of our people and incorporated that into his presentation. He even wrote lyrics to a little
---
"Nathan Jamail conducted a Sales Leadership training for 45 sales and engineering leaders. The Sales Leadership training would be better described as a highly interactive engagement with a continuous exchange of thought provoking ideas. Through entertaining and relevant dialogue, Nathan challenged the leaders to evaluate their leadership approach in terms of expectations, coaching/practice interactions, fostering a positive environment and continuously hiring and cultivating great talent. Nathan was able to maintain engagement and participation throughout the 6 hour session through high energy, fast paced dialogue and interactive exercises. The training was extremely valuable to the leadership team by creating a consistent set of leadership expectations, introducing common terms and increasing leadership collaboration."
---
In February 2014 we chose Nathan Jamail to be our key presenter at our Sales and Management Conference.  Attendees included Corporate Management, Sales Management and Sales personnel.  Nathan's presentation on how to be a Sales Professional was outstanding.  As a matter of fact we were so pleased with what he delivered in February that we invited him back to talk to Sales Management only recently, to assist them in managing, coaching and holding our sales team accountable for their  results.  His second presentation was equal to if not better than the first.  If you are looking for someone to assist you and your team be better sales professionals I would recommend you listen to what Nathan has to say.
---
"After a full day listening to Nathan's approach to sales, I was truly invigorated. I left the meeting feeling I had much more control of my daily routine and outcomes from selling and leading a sales team. The positive influence was so compelling for me as a sales leader, I asked Nathan to come and share his approach with our sales team. After speaking with our sales team, I received only positive feedback from the morning we spent with Nathan. I'd highly recommend having Nathan speak with any sales force or group of sales leaders regardless of the current situation. Nathan's message is one that can be inspiring for both senior level sales and entry level sales people as well as sales leaders. The message is succinct and to the point and really leaves you with an upbeat and optimistic attitude, that is, we're living the dream every day!!"
---
"Nathan understands sales!  His delivery is direct, his process is simple and he is able to connect with everyone at their level.  That along with being very dynamic, motivated my team to levels we have never seen.  As a result, my team increased sales by 50% in the last quarter and we are on target to have our best growth year ever.  Thanks Nathan, we look forward to working with you in the future".
---
"I am so grateful to have had Nathan work with my team and I twice now. The benefits have shown themselves over and over again. Highly recommend bringing Nathan Jamail into your world."
---