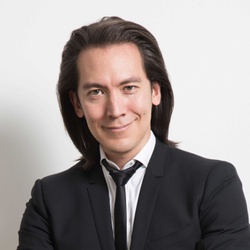 ---
Please contact a GDA agent for information.
---
Topics
Click on the topic name to see other speakers tagged with this topic.
---
Hear Mike's
Podcast Now
Mike Walsh
Bestselling Author of The Algorithmic Leader & CEO of Innovation Research Lab Tomorrow
Select Testimonials
"Very insightful and full of powerful content. I really found your 'next actions' a very useful tool for turning ideas into a concrete follow up to drive change."
---
"Mike's session definitely resonated with our partners and helped challenge their assumptions about the future and to "think bigger" -- specifically around "how to make culture the operating system" and to consider whether they are "probabilistic" or "deterministic" in their decision-making. Again, we sincerely thank Mike for sharing his insights and we appreciate him helping us to build transformative leaders."
---
"Fantastic presentation! An extraordinary perspective on trends and insights which can realistically be converted to actions today."
---
"Terrific! Energizing and engaging. Thought provoking and really put forward issues and challenges facing marketers and CPG manufacturers."
---
"Mike's presentation was great. He connected his content perfectly back to our vision for the week. His energy and enthusiasm for the content inspired the audience. We conducted a poll using our internal meeting app after the morning session and Mike's presentation was selected as the most impactful by a landslide."
---