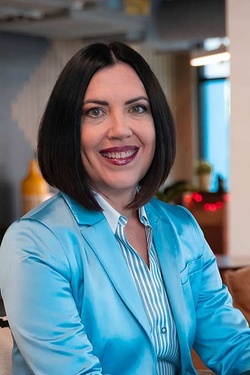 ---
Please contact a GDA agent for information.
---
Topics
Click on the topic name to see other speakers tagged with this topic.
Michele Rigby Assad
Former CIA Intelligence Officer; Counterterrorism & Security Expert
Select Videos
Michele Rigby Assad is a former undercover officer in the U.S. Central Intelligence Agency's Directorate of Operations. Trained as a counterterrorism specialist, Michele spent over a decade in the agency, leading some of the most highly skilled operatives on the planet, secretly serving in some of the most treacherous areas of the Middle East, and at risk as a target for ISIS.

In this talk, Michele draws on her experiences as a CIA agent and shares tips anyone can use to help turn their liabilities into assets. Michele Rigby Assad holds a master's degree in Contemporary Arab Studies from Georgetown University's School of Foreign Service . She joined the CIA in 2002 as an intelligence officer in the National Clandestine Service, the covert arm of the agency, specializing in counterterrorism and intelligence. After a decade of government service, Michele left undercover life to serve as a trainer, and international security consultant focused on the Middle East, Europe, and North Africa.