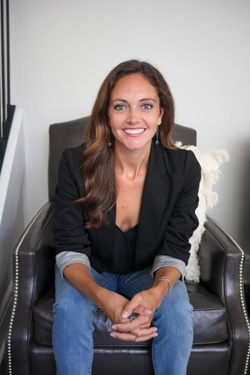 ---
Please contact a GDA agent for information.
---
Topics
Click on the topic name to see other speakers tagged with this topic.
---
Photos
Click on the image to view a high res version.
Mallory Brown
Impact Storyteller, Filmmaker, Empathy Speaker
Mallory Brown is a worldwide adventure traveler, documentary filmmaker, and global humanitarian. She travels the world to tell real-life stories of impact. Mallory's goal is to encourage others to embrace empathy and reignite their own desire to make a difference. She has traveled to over 60 countries, started two socially conscious businesses, and raised hundreds of thousands of dollars to fight international poverty.
Mallory's latest campaign, "Walk A Mile" is a global marathon for women's empowerment. She's walking a marathon, one mile at a time, with 26 impoverished women around the world. 26 miles. 26 women. 26 stories of strength. Each "mile" benefits a local women's charity.
Mallory's story inspires others to live a passionate, generous, and global life. Her efforts have been featured by the Today Show, The New York Times, Crain's Detroit Business, the Huffington Post, and Cosmopolitan Magazine. Mallory was born and raised in Michigan, graduated from Albion College, and currently lives on the edge of Detroit.
---