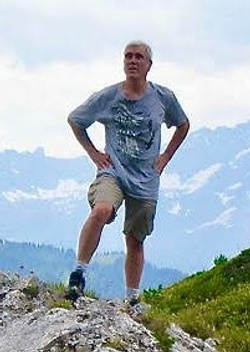 ---
Please contact a GDA agent for information.
---
Topics
Click on the topic name to see other speakers tagged with this topic.
---
Kerry Max Cook
A story of self-empowerment, hope, faith, determination, and never giving up
The Houston Chronicle called Kerry Cook "the most persecuted man in America." His saga begins at 21-years old when he is sentenced to die.
His ineffable story spans four capital murder trials, three convictions, a hung jury, over two decades on death row, and a 43-year climb for justice.
The real story here isn't the misconduct that falsely put Kerry in prison, but how he reinvented who and what he was as a ninth-grade dropout, embarking on a journey of personal growth, armed with a mental toolbox of Hope, Empowerment, Assertiveness, Resiliency and Tenacity - - H.E.A.R.T. These are the steel spikes Kerry used to scale the steepest mountain imaginable, battling against the worst storms, refusing to stop until reaching the summit.
Author John Grisham said, "If it were fiction, no one would believe it."
Kerry Cook is a Dallas Morning News best-selling author of Chasing Justice, a top-rated keynote facilitator on the importance of never giving up.
---