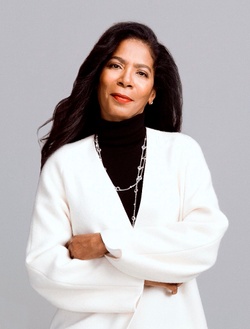 ---
Please contact a GDA agent for information.
---
Topics
Click on the topic name to see other speakers tagged with this topic.
---
Judy Smith
Crisis Management Expert, Author & Inspiration for the hit TV show Scandal
Select Testimonials
Judy delivered a stellar Women's History Month keynote address via webcam to reach 1,100 employees across the globe! Her stories were not only engaging, but her tangible tips helped women learn how to transform their toughest situations into their biggest assets. This was easily our most memorable women's event to date!
---
Judy Smith was fantastic! She brilliantly engaged the audience and delivered quality content in an energizing and expertly crafted way. Her extensive knowledge and experience in crisis management coupled with her charismatic personality captivated the audience from beginning to end.
---
Just brilliantly engaged the audience with sage advice that has made her a crisis management superstar. Stories of cases that she has handled brought her message to life. Everyone can benefit from hearing Judy discuss how the right communication skills, legal and political instincts and media knowledge are essential to managing your reputation, particularly when dealing with issues and challenges.
---