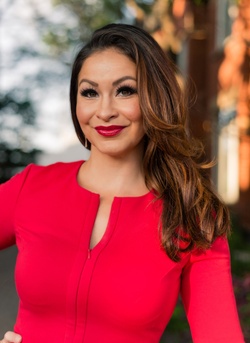 ---
Please contact a GDA agent for information.
---
Topics
Click on the topic name to see other speakers tagged with this topic.
---
Jessica O'Reilly
Featured
Sex and Relationship Expert
Jessica O'Reilly, PhD, is a sexologist and relationship expert whose work reaches millions of couples and singles across the globe. Her advice is featured weekly in international media outlets including Cosmopolitan, Glamour, Shape, Men's Fitness, Women's Health, The Huffington Post, Showtime, MSN, ABC Spark, CBC, CTV, PlayboyTV, CBS Radio and Global Television. She has worked with thousands of couples who can attest to the efficacy of her programs in improving communication, deepening intimacy and boosting relationship satisfaction.
She has also received multiple "Perfect 10" ratings from YPO chapters across the globe and several chapters have booked follow-up engagements due to the popularity of her programs.
Jessica's doctoral research focused on sexual health education training for classroom teachers with an emphasis on healthy relationships, HIV/AIDS and diversity. Her educational background includes courses in counselling skills, sex and disability, group therapy, equity studies, sexual development, resolving sexual concerns and Cognitive Behavioural Therapy. She continues to work in the field of education as a guest lecturer and distills the latest relationship and marriage research weekly on Global Television's The Morning Show.
A sought-after speaker, Jessica travels extensively to engage with audiences large and small. From couples' retreats in the Caribbean to academic conferences in the Great White North, she puts clients and workshop participants at ease with her gentle humour, thorough subject knowledge and friendly disposition. Her work experience includes contracts with school boards, social services agencies, community health organizations, executive membership organizations and private corporations. A dynamic speaker and brand ambassador, her sessions always attract a full-house at conferences and entertainment events alike.
Jessica has authored three best-selling books Hot Sex Tips, Tricks and Licks, The Little Book of Kink and The New Sex Bible and writes a monthly column in Post City Magazines. Canadian by birth and Chinese, Jamaican and Irish by descent, she prides herself on drawing the best from each of these cultural influences and takes pleasure in engaging with and learning from the diverse cultures encountered in her business travels.
---