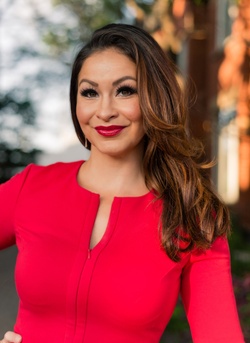 ---
Please contact a GDA agent for information.
---
Topics
Click on the topic name to see other speakers tagged with this topic.
---
Jessica O'Reilly
Featured
Sex and Relationship Expert
Select Testimonials
"What a great program! You were truly fabulous...I left the event feeling very respected, loved, and valued as you gave us a platform to share our feelings one on one. I also felt more confident and sexier, which is always a good thing! :)...Your work is very important and I am guessing you have no idea or scope on many relationships you change for the better, how many walls you break down, and hearts you help heal. Keep being YOU!"
---
"The speaker was excellent-- it was a different kind of an evening, informative, interactive and entertaining."
---
"This is the best EO event I've been to in a long time. Not because of the subject. Because of the speaker, the energy, and even the food was better."
---
"An expert speaker. She was very good at communicating with a difficult subject."
---
"It was a fantastic event. Everybody was super happy and I can tell you right now the poll ratings could not be better. They are still coming in, but so far 10/10 overall rating and 10/10 take home value from everybody."
---
"Thank you for the time and expertise you dedicated to our February 25th From the Boardroom to the Bedroom Event. The event was very well received and the feedback we had from our YPO & WPO members was all positive. Your session, we are sure has made a big difference in our members relationships and your book as well as the donation of gifts was greatly appreciated. Your ideas, input, and enthusiasm were most helpful while we were in the planning stages for the lunch and evening events and we feel really fortunate that we had you, a world class resource be the speaker at this memorable event. Again, we thank you for your contributions, time, and efforts and look forward to working with you in the future!"
---
"We – the YPO Zurich chapter – indeed had a fantastic event with Dr. Jessica O'Reilly. It was a true pleasure working with her, on many regards: · She is really very nice and a great planner. · She's highly professional in regards to preparation work and leading through the event. She really knows everything about love, relationship, intimacy, sex, etc. As for herself, she is married and has been with her husband for 14 years. · The program can be customized and she even changes the planned program between the first and second seminar day, depending on the dynamic/atmosphere of the group. Jess leads through the rather sensitive topics with so much ease. And: she's fun!"
---