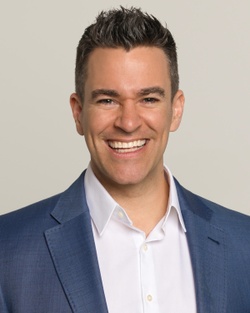 ---
Please contact a GDA agent for information.
---
Topics
Click on the topic name to see other speakers tagged with this topic.
---
Photos
Click on the image to view a high res version.
Jeff Civillico
Featured
Entertainer & Emcee; Las Vegas Headliner; TV & Live Event Host; Philanthropist
Select Testimonials
We are celebrating our 42 year anniversary. We have booked every Past President of the United States, beginning with President Reagan. The first two sports stars we booked were Jackie Robinson and Muhammad Ali. We have booked the top motivational/inspirational speakers worldwide from Dr. Wayne Dyer and Jack Canfield to Bob Proctor and Les Brown. I witnessed Jeff Civillico's blockbuster business presentation at the Stirling Club in Las Vegas this week, and I can emphatically state that Jeff ranks among the premiere presenters I have ever witnessed. He has a gift. He impacts lives. His message is powerful. Bold. Mesmerizing.
---
When we hired Jeff for our conference in Vegas, it was our first experience with using a professional emcee. Our hope was to help engage our attendees right off the bat, increase the level of professionalism with some of our messaging and, of course, encourage them to have a little fun in the process. He did not disappoint! From the very beginning, he brought our team great ideas and suggestions to enhance the conference experience and went the extra mile to learn the details of our conference ahead of time. Onsite, he was extremely flexible to our ever-changing schedule and was such a pleasure to work with. Our survey results are just starting to roll in, and I'm already seeing positive remarks about Jeff in the comments! I would highly recommend Jeff Civillico for any conference!
---
During your performance, our attendees were not only falling off their seats from laughter, but truly captivated by your talents and message. You did magnificent work incorporating our theme "Payroll Rocks the World." Jeff, your originality, charisma, sincerity, polish and performance is a very difficult act to follow. You made an indelible mark on our 35th congress. I'm as honored as I am grateful. Thank you for being an important part of our success in Orlando. Best of luck in all your endeavors. You are multi-mega-talented. I can't wait to see where your talents take you. Certainly I hope to work together again.
---
Jeff is truly an amazing performer who captured the crowd's attention in the very first seconds of entering our stage. His natural wit, phenomenal skills as a juggler and polished professionalism truly added a level of entertainment that our program has not seen in this annual event. The audience loved him from the first moments, and he added an energy to the show that we have not seen in recent years.
---
If someone were to say to me 'hey you're gonna have a juggler come entertain and do a workshop' I would have said 'no way, no how' because my perception is that it's not going to be something that inspires, or ignites fire or excitement. Totally wrong. It was incredible!
---
You were professional and flexible and effortlessly utilized your comedic genius, sarcastic wit, and use of props and impeccable timing to keep the audience in stitches the entire time… More importantly, you achieved our goal, left our members with a smile and set the tone for a truly fun and memorable event. You are a gem and at the op of my recommendation list, but seriously, how will we top you next year?!
---
The audience engagement was hysterical and Jeff's humor made the night shine! We are all still laughing and scratching our heads on how we top that performance for next year's global conference.
---
Jeff Civillico's workshop was probably one of the best investments our organization has made for itself in a long time. Jeff's energy really brought out the best in my management team. Topping off the engagement with the chance to see him in action in the show, not only gave them a needed reward for the effort they had just exerted, but also provided a great opportunity to see the skills perfected.
---
It is my pleasure to recommend Jeff Civillico to anyone looking for entertainment for their corporate event. Jeff entertained our group at our Corporate Christmas Party and I can assure you everyone in our group had a great time. I received countless comments from our team members about how he was their favorite entertainer we have ever had, and actually had a few that were physically drained form laughing so much during his performance. His show was high energy, family, friendly, and had a great audience participation. I would not hesitate to recommend him personally to anyone looking for entertainment for their corporate event.
---
Jeff Civillico raises the bar as a consummate entertainer and professional master of ceremonies. The Nevada Broadcasters Association puts on a first class Hall of Fame Gala and Jeff's command of the room and ability to captivate our audience of nearly 600 was nothing short of miraculous. He quickly became an expert on the important names and unique terminology for our event which made him even more polished. Jeff is a delight to work with and brings charisma and energy to everything he does. I wholeheartedly recommend Jeff Civillico as an entertainer, a master of ceremonies and as a class-act person.
---
Recommended by two of our best entertainers ever Mike Rayburn and Jason Hewlett… your combination of raw talent, comedy laced with tons of great improv, and hilarious audience participation brought something we had never experienced before- and people loved it! I believe the laughter is what made your act so memorable amidst 30 others we've chosen over the years.
---
Jeff was one of the best stage performances we have had on record – he absolutely nailed it with his comedy routine and surprise elements during our conference at The Aria Resort & Casino.
---
We have worked with various different entertainment professionals for our conferences over the past few years and I can say unequivocally that Jeff Civillico is by far one of the absolute best at his trade. Jeff's act from introduction through conclusion is pulse pounding, energetic, engaging, hilarious and centered on providing the most entertaining show one can imagine. Jeff's skills and ability to interact with his audience are next to none. Jeff packages much more than the simple art of juggling into his performance and will keep the audience engaged and laughing during the entire show. His unique style is nothing short of brilliant. In addition to all of what Jeff offers you for a show, you might also appreciate that he works diligently with fellow artists to provide entertainment through his Win-Win Non-Profit Entertainment group for charitable organizations.
---
Select Client Feedback
Jeff did an AMAZING job emceeing our just finished conference with 500 attendees - EO XCentric 2021. Jeff entertained our business owner audience with his humor, juggling, balancing act, and a variety of other great attention getters. That kept the energy up in the room and got everyone's attention which made for a smooth transition to the speakers that followed. Hire Jeff for your next event!
---
Jeff is a world class emcee, host and entertainer. He brings incredible energy and enthusiasm to any event. He is down to earth and very easy to work with. We are really fortunate to have him as the host of our industry-leading dental conference.
---
Jeff Civillico continues to impress. Anytime we needed him to attend a rehearsal and brainstorm, he gladly did so and welcomed it to ensure he had a clear understanding of his role and expectations of the client. He is a world-class professional who goes over and beyond who also provides excellent feedback and suggestions and tailors his performance content for different meeting attendees throughout the week.
---