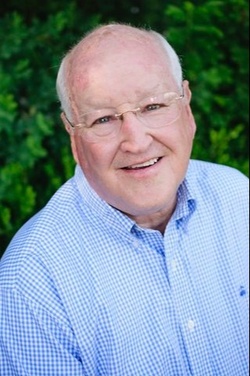 ---
Please contact a GDA agent for information.
---
Topics
Click on the topic name to see other speakers tagged with this topic.
Hear James's
Podcast Now
Dr. James Maas
Nation's Top Sleep Educator, Chancellor of the United Institute, Award-Winning Professor
Dr. James B. Maas is a leading authority and international consultant on sleep and performance, and CEO of Sleep for Success. He has been the Stephen H. Weiss Presidential Fellow, Professor and past Chairman of Psychology, as well as a professor in the graduate fields of Education and Communication at Cornell University. He has also served as a professor for 8 years for a week of in-person lectures at the Weill Cornell Medical College-Doha, Qatar. Dr. Maas received his B.A. from Williams College and his M.A. and Ph.D. from Cornell. He holds the world's record for university teaching, having taught more than 65,000 students in his 48 years on the Cornell faculty.
Dr. Maas has held a Fulbright Senior Professorship to Sweden, has been a visiting professor at Stanford University and past president of the American Psychological Association's Division on Teaching. He received the Clark Award for Distinguished Teaching at Cornell and is a recipient of the American Psychological Association's Distinguished Teaching Award for being the nation's outstanding educator.
Dr. Maas is one of the world's most sought-after speakers for corporations, medical schools, national associations, academic institutions and athletic teams. He has presented highly acclaimed live and Zoom programs for such clients as:
Finance
Citi Group, JP Morgan Chase, Bloomberg Financial, Goldman Sachs, Edward Jones, Merrill Lynch, Raymond James, USAA
Insurance
ING, AIG, Mutual Life, Metropolitan Life, John Hancock
Technology
IBM, Apple, Google
Pharmaceuticals
Bayer, Johnson & Johnson, Novartis, UpJohn, Abbott Labs
CPG
Campbell's Soups, Kraft Foods, Pepsi Cola, Nestle, Purina
Travel
Marriott, Starwood and Wyndham Hotels, Cunard and Crystal Cruise Lines
Athletics
United States Figure Skating Association, the National Basketball Association, NFL New York Jets, NFL Miami Dolphins, NHL Philadelphia Flyers, NHL Ottawa Senators, NHL Nashville Predators, USA and Canadian Men's Olympic hockey teams, Professional Hockey Trainers Association
Military
Naval War College, US Navy
Higher Education
Stanford University, Harvard University, Duke University, Dartmouth College, University of Michigan, Michigan State University, Uppsala University, The Royal College of Music, Aarhus University, University of Copenhagen, University of Helsinki, Heidelberg University, Fuller Theological Seminary, Dalhousie University, Simon Fraser University, Northern Iowa University
Associations
Young Presidents Organization (YPO), World Presidents Organization (WPO), World Business Council (WBC), Million Dollar Roundtable, New York State Savings Bank Association, New York State Dairy Association, Vermont Dairy Association, American College of Facial and Plastic Surgeons, American and Canadian Colleges of Rheumatology, American Urological Association, Illinois Funeral Directors Association, Urban Land Institute
Corporate
FedEx, GAP, Transplace, Eastman Kodak, Maytag, Steelcase,
S.C. Johnson, Equinox Fitness, Simmons Company, Florida Power and Light, Ohio Power and Light
Dr. Maas significantly raised student performance through sleep education at Cornell, Deerfield, Andover, Exeter, Hotchkiss, Loomis, The Hill School and the Chinese International School in Hong Kong. Dr. Maas has presented programs in Canada, England, Scotland, Ireland, Germany, France, South Africa, Australia, Thailand, Hong Kong, Mexico, Sweden, Norway, Denmark, Finland, Qatar, China, Bermuda, New Zealand and South Korea.
The popular press has published over 800 articles about Dr. Maas' work on sleep and performance. He coined the term "Power Nap" and appears frequently on national television programs, such as the TODAY Show, NBC Nightly News, CNN, Good Morning America, CBS This Morning, CBC, The View, Regis & Kelly, and ABC's 20/20. OPRAH devoted a hugely popular long segment to Dr. Maas and his research on sleep and performance. The Dr. Maas Collection of scientifically developed pillows and comforters is available from https://ufdshop.com
Publications
Power Sleep, published by Random House and HarperCollins, is a New York Times business best-seller and has been published in 12
Sleep for Success! co-authored with Rebecca Robbins, is a book designed for business executives, students, parents, and
Sleep to Win, for athletes, co-authored with Haley Davis, received rave
Maas' children's venture, Remmy and the Brain Train, is an award-winning bedtime story to help improve daytime alertness, mood and performance.
---