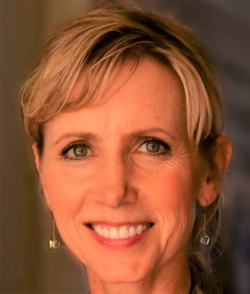 ---
Please contact a GDA agent for information.
---
Topics
Click on the topic name to see other speakers tagged with this topic.
---
Photos
Click on the image to view a high res version.
Heidi A. Swan
Local, State and Federal Advocate; Cannabis-Induced Psychosis and Homelessnes Prevention Expert
Heidi experienced Cannabis-Induced Psychosis as a teenager. She was so frightened, she stopped using it. Her brother liked that feeling & used marijuana through his teens into graduate school. He has schizophrenia. 10-15% of the population is predsiposed to psychosis and marijuana can pull the trigger for it. It is Heidi's personal mission to be sure this risk is understood by all. She is one of the first speakers to link marijuana to the increase of homelessness (especially in legalized states like California, Washington, Oregon, Colorado).
She is proud to be appearing on the 2022-3 season of Dr. Phil in an episode about Marijuana Legalization.
Much of Heidi's time in 2022 was devoted to volunteering with California's SB 1097, a bill to add mental health risks to warning labels on THC products. At the same time, she helped lead a resistance in her own community against an initiative to legalize pot shops. There, she was appointed to her city's Cannabis Advisory Group to make recommendations to the City Council.
Heidi's work has brought her to Washington D.C. to speak with Drug Advisors to Senator Dianne Feinstein and then-Senator Kamala Harris. She cautioned how legalization, combined with the dearth of knowledge about the risks, is contributing to an increase of youth use, which increases the risk to mental illness, addiction and a subsequent risk for homelessness.
She is the co-author of A Night In Jail: the first fictional story illustrating the negative mental health consequence of youth use of marijuana. She wrote this book, audiobook, film and play with her brother who was a homeless drug addict with schizophrenia. Supporting the themes of the story, they offer a free Toolkit with over 100 scientific citations.
As a speaker, Heidi candidly shares her own first-hand experience with Cannabis Induced Psychosis and her brother's tragic journey. Their stories are woven into the science to make compellingly personal, and scientifically supported, presentations. She's been an instructor for Continuing Education for lawyers and fiduciaries and has been the keynote speaker for Alcoholism and Substance Abuse Providers of New York State. She's presented for numerous mental health, youth and prevention groups including Smart Approaches to Marijuana, Johnny's Ambassadors and Teaching Cannabis Awareness and Prevention Conference.
As an entertaining, multimedia option for some presentations, she will screen the teen-led short film A Night In Jail which is followed by the science and personal experience.
As a consultant, Heidi has worked for Los Angeles Defense Attorney, Robert Schwartz.
She's been interviewed by NBC-LA and Fox.com. She's on the Advisory Committee for Johnny's Ambassadors and Advisory Committee at Every Brain Matters.
With marijuana commercialization and normalization spreading across our country, it is imperative everyone understands the impacts on the brain. Heidi's presentations provide data so youth and their families are equipped to have the best chance at a lifetime of mental wellness.
---