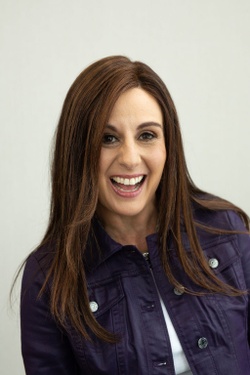 ---
Please contact a GDA agent for information.
---
Topics
Click on the topic name to see other speakers tagged with this topic.
Deirdre Van Nest
Expert for 'Mission-Driven" Professionals and Entrepreneurs on How to Make An Impact When You Express Yourself
First and foremost, Deirdre Van Nest is a wordsmith. She loves and has always loved words. Words have the power to create and the power to destroy. Words actually saved her life (feel free to ask her about that). In part, due to her love of words, in 2011 Deirdre founded a company called Crazy Good Talks® which exists to teach mission-driven entrepreneurs and financial professionals how to fast-track their KNOW, LIKE & TRUST factor, so they can get to the "YES!" quicker.
Before Deirdre landed in entrepreneur territory, she zealously entered the workforce at age twelve. As an industrious teen, she was employed in sales, event management & planning, and restaurant service. But the job she was most proud of was her Assistant Manager role at the local Haagen Dazs store at age sixteen.
As for her other credentials, she graduated from Boston College with a degree in Communications, and then received her master's degree in occupational therapy from Nova Southeastern University. Deirdre is a top-rated, International Keynoter, Trainer, and Story Strategist. She's a Certified World Class Speaking Coach, Certified Fearless Living Coach, author of the book Fire Your Fear: How to Grow Your Business by Changing the Way You Think and host of the Crazy Good Talks® podcast.
Deirdre has been an entrepreneur for over two decades. What she loves most about being an entrepreneur is helping OTHER entrepreneurs become engaging and inspiring communicators. This work blesses her every day. She helps her clients succeed and there is nothing more fulfilling than that.
On a personal note, Deirdre loves boating, travel, wellness, reading, bible study, personal development, getting involved in causes she is passionate about, and hanging out with her family and friends.
---