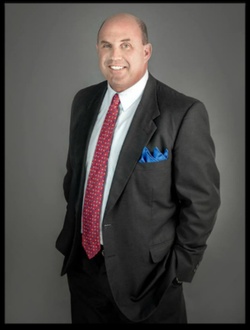 ---
Please contact a GDA agent for information.
---
Topics
Click on the topic name to see other speakers tagged with this topic.
---
Dave Sanderson
Survivor of Miracle on the Hudson; Author, Former Sales Executive
Since the Miracle on the Hudson, considered to be the most successful ditching in aviation history, Dave Sanderson has built a career as a motivational speaker, mentor and author.
Currently, Sanderson averages over 100 speeches a year for major corporations across the United States as well as overseas, including Baylor and James Madison Universities, Boys and Girls Clubs of America, BP, Canada Life, Delta Airlines, Entrepreneurs Society of America, eWomen Network, and Toyota. In his presentations, he shares The 12 Pillars of Resourcefulness, precepts that enabled him to become a top producer in some of the largest sales organizations in the world and ultimately enabled him to survive the plane crash.
In addition, Sanderson has appeared at countless fundraisers that have raised over $7.5 million for the American Red Cross. He continues to donate his speaker services to the organization as an expression of gratitude for the care he received from the first person he saw after he was rescued and transferred to land in New Jersey: a Red Cross volunteer with a blanket.
Sanderson's book, "Moments Matter," discusses lessons learned from the Miracle on the Hudson and how to take a potentially tragic experience and turn it into an opportunity to survive and thrive. A firsthand account of his experience aboard US Airways Flight 1549 appears in the book Brace for Impact: Miracle on the Hudson Survivors Share Their Stories of Near Death and Hope for New Life by Dorothy Firman and Kevin Quirk. He has also participated in a new documentary produced and directed by Rick Lopez, which will premiere at the Long Island Film Festival in August 2015.
Sanderson was born in Peoria, Illinois, and grew up in Hillsboro, Ohio and Winchester, Virginia. His dreams of playing college football were dashed when he su ered a career-ending knee injury. He attended James Madison University and was graduated with a BBA in International Business. He began his professional career in restaurant management, and went on to work as a National Sales Manager for ADP; Management Consultant for KPMG, Senior Vice President of Sales for Genesis 10; Application Sales Manager for Oracle, and Security Director for Robbins Research International, Inc., An Anthony Robbins Company. He lives with Terri, his wife of 28 years and his four children – Chelsey, Colleen, Courtney and Chance – in Charlotte, North Carolina.
---