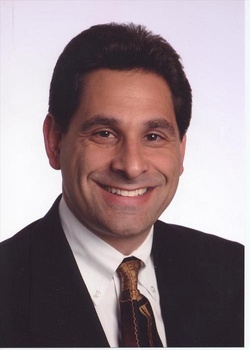 ---
Please contact a GDA agent for information.
---
Topics
Click on the topic name to see other speakers tagged with this topic.
Dan Reidenberg
Suicide Prevention & Teen Mental Health
Daniel J. Reidenberg is currently the Executive Director of SAVE (Suicide Awareness Voices of Education), a national non-profit agency working to prevent suicide and help suicide survivors and those suffering with depression. SAVE was one of the nation's first organizations dedicated to the prevention of suicide and was a co-founding member of the National Council for Suicide Prevention. SAVE's history and growth started from an all-volunteer, small grassroots group of passionate survivors to what is one of today's leading national not-for-profit organizations with staff dedicated to prevent suicide. SAVE is based on the foundation and belief that suicide should no longer be considered a hidden or taboo topic and that through raising awareness and educating the public, we can SAVE lives.

Before coming to SAVE, he was the Director of Family & Children's Service in Minneapolis, overseeing 10 mental health and community-based programs. Dr. Reidenberg's unique background includes working extensively with adolescents and adults who are seriously and persistently mentally ill, chemically dependent, and diverse personality disorders in a variety of in-patient, out-patient, partial-hospitalization and day-treatment and residential programs. Dan has been interviewed by the media on various topics including: children, adolescents, mental and chemical health issues, suicide, parenting and child maltreatment issues, custody, and prostitution. He also consults with psychologists, attorneys, and businesses on healthcare and legal matters. He has been a keynote speaker and guest lecturer and presented numerous workshops locally and nationally. Dan and Kevin Hines have teamed together numerous times to deliver a combined powerful presentation about their knowledge of mental illness. He is the author of Sports Talk, a book chapter for professionals on helping clients with communication issues and is currently helping edit a book on anxiety disorders. He helped create the Open Door support group and continues to be active in the suicide prevention community.
---