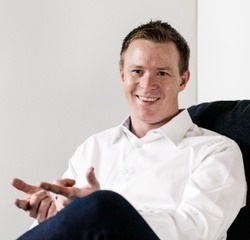 ---
Please contact a GDA agent for information.
---
Topics
Click on the topic name to see other speakers tagged with this topic.
Hear Curt's
Podcast Now
Curt Steinhorst
Author of 'Can I Have Your Attention?'
Curt Steinhorst is the author of the bestselling book, Can I Have Your Attention?, a Top 30 Global Guru, and a regular Forbes contributor on leadership strategy. He pulls from a decade's worth of research in attention science, generational differences, and technology trends that shape views on leadership, engagement, and productivity.
Curt coaches top founders and athletes and has collaborated with thousands of executives to discover common approaches to finding clarity, harnessing human attention, and developing teams that yield powerful results. The consultancy he founded and leads, Focuswise, helps organizations develop focused and productive leaders, teams, individuals, and cultures. Applying the lens of focus and attention, Curt and his team analyze and identify the hidden, costly distractions that plague teams, waste resources, destroy productivity, and derail innovation.
His unique perspective and entertaining speaking style combine unforgettable stories, cutting-edge research, and practical case studies. His many clients include AT&T, Southwest Airlines, Deloitte, JPMorgan Chase, Nike, the US Naval Academy, and SAP, to name a few.
---