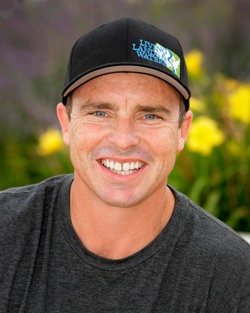 ---
Please contact a GDA agent for information.
---
Topics
Click on the topic name to see other speakers tagged with this topic.
---
Photos
Click on the image to view a high res version.
Chad Pregracke
CNN Hero; Social Entrepreneur
Select Testimonials
Chad was a pillar in making our event a success. He and his message resonated so well with our audience because of his down to earth nature and tremendous impact he has made. Often times, keynote speakers come on stage and seem larger than life and their inspiration is limited because the average person cannot see themselves making the same impact. Chad, however, is relatable and his humbleness is infectious to a degree that I heard our audience asking themselves why they aren't doing something more. Chad was chosen to speak at our event because I saw him as a dude just trying to make a difference and not trying to gain fame or notoriety. That's exactly who Chad is and he delivered far better than I had expected. I cannot thank him enough and I look forward to hopping on his barge when he's near Ohio and lending a hand.
---
"With his generosity of spirit and upbeat humor, Chad Pregracke brought his passion for activism for nature and people to our campus as the final lecturer in the annual Texas A & M University Kingsville Presidential Lectureship Series, and as Keynote Speaker for Earth Day 2013. Over a three-day residency, his many interactions with students, faculty and staff have super-energized our campus sustainability program. "
---
"Chad Pregracke represents what every citizen should aspire to be -- somebody who sees something wrong, and just goes out and fixes it. A man of simple yet powerful vision, singular focus, and enormous ambition to improve the world, Chad is carving a positive legacy in ways that precious few of us could hope to achieve. Chad was kind enough to speak to our regional leaders this past summer, and he simply blew us away! Full of energetic enthusiasm for his cause, Chad's high energy delivery and candid humor made me wonder why he wasn't a stand-up comedian. Nobody can motivate and inspire others while generating so much laughter, as Chad Pregracke. Chad Pregracke sets an incredible example of passionate commitment to improve the world for the better. And we should all seek to emulate him in our lives, in some small way. The world would be infinitely improved."
---
Chad Pregracke's speech at our Pacific Northwest Section Annual AWWA Conference was the absolute highlight of our conference week. Chad is hilarious, but his content is extremely engaging and on point for any organization looking to get good work done. I wholeheartedly recommend Chad as a speaker for any business event, as I can't think of an industry where his high energy, values based decision making, and self-starter attitude would not apply.
---
Select Client Feedback
Wanted to drop you a quick line to say how wonderful Chad was. He had the entire audience laughing and engaged the entire time. He really killed it. His story was very inspiring, especially to our CFO (who was a bit skeptical about the idea of an external speaker in the first place) and former CEO—who wrote a check to donate to Living Lands and Waters the second Chad got off the stage. He was gracious enough to sign books for as long as he could and we'll be ordering additional copies because 30 was definitely not enough. Thanks so much for all of your assistance! Sarah Meyer
---