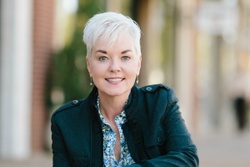 ---
Please contact a GDA agent for information.
---
Topics
Click on the topic name to see other speakers tagged with this topic.
Carol Spieckerman
Retail thought leader, speaker, trainer and advisor
Select Videos
Carol Spieckerman is a retail expert, as stated in her Twitter handle. She is one of the few people in the retail space that understand companies in retail aren't necessarily needing to adopt cognitive data for the consumer's purchasing habits. Instead, as companies grow and thrive in today's market, they are more likely to use these technologies to re-shape how customers perceive them.

Join host Claus Hetting as he talks with Carol Spieckerman, president of Spieckerman Retail about current challenges in retail, the importance of data analytics in retail and best practices for retail companies to leverage Wi-Fi.