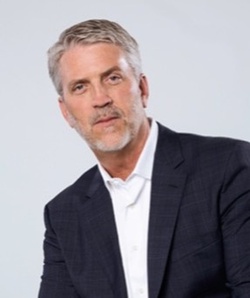 ---
Please contact a GDA agent for information.
---
Topics
Click on the topic name to see other speakers tagged with this topic.
---
Bill Eckstrom
Featured
President & Founder, EcSell Institute; International Keynote Speaker; Author, "The Coaching Effect"
Select Testimonials
"Bill - I call him by his first name because I/we felt a real connection with him and his real life approach to speaking to our varsity coaches at Humber College. The discussion around discomfort leading to growth was totally applicable to our entire coaching staff, regardless of the team they coached or position they held. Bill's speaking style is collaborative in nature which ensured all of us felt we were part of the very lively discussion. Through research, humor, and true stories he was able to translate his message reserved for business executives into the world of college sport. It's without hesitation that I recommend Bill and his speaking abilities. We will for sure have him back - both as a guest speaker but also as a fan! Best seats in the house - on Humber. Thanks Bill! GO HAWKS!"
---
"Bill Eckstrom, who spoke for us at TEDxUniversityofNevada 2017, is in the top 5% of over 100 speakers that have participated in our program. Bill was a joy to work with because he was sincerely interested in our needs, and he made our goal his goal. When you work with Bill, you don't just get a speaker, you get a valuable long-term relationship with a true professional. He has earned my highest recommendation."
---
"I was thankful to spend a few hours listening to Bill Eckstrom at our Athletic Coaches retreat where Bill was the Keynote Speaker. Not only was Bill articulate, knowledgeable and funny he managed to capture the room (full of A-type personalities) and keep us tuned in for his entire presentation - not an easy task. His ability to keep us focused with his stories, experience and on topic speaking points allowed all of us to learn more than a few tips and tricks to take back to our own respective teams. Bill is easily one of the top speakers I've had the privilege of listening to and would easily return to another event in the future! Thanks again Bill."
---
"Our organization puts on eleven events/year for business leaders; bringing them a keynote with excellent takeaways and actionable suggestions for their business and lives. Bill Eckstrom brought us a fresh and informative keynote with great ideas for our audience to help in their personal growth as leaders. Bill's deep research and great stories make his talk engaging and credible, while his concise suggestions and takeaways are very useful. Bill is an engaging speaker, brings pertinent visuals and a very personable presence. I highly recommend his keynote, 'Becoming Comfortable with Discomfort' to companies and organizations looking for ideas to grow their teams and personal skills and increase productivity."
---
"Bill did a great job; what impressed me most was how he really prepped in getting to know who our audience is. He tailored his message so it really resonated with them. He was extremely professional, not least early for everything, which I like! Moreover, the audience really picked up on the message and talked about it or referenced it throughout the week. I'd have no hesitation in recommending Bill."
---
"Bill Eckstrom brings an innovative approach that helps organizations achieve higher team performance. Instead of simply focusing on salespeople Bill contends that it's the sales managers that should be developed and held accountable in order to increase sales And, the data shows that he is exactly right. Bill will challenge the way you view performance and growth, but the results will speak for themselves. Also, Bill is a great guy and pleasure to work with and be around."
---