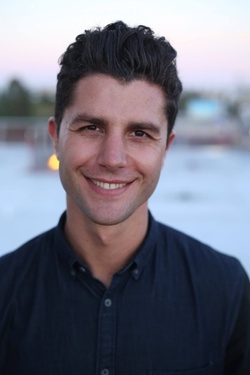 ---
Please contact a GDA agent for information.
---
Topics
Click on the topic name to see other speakers tagged with this topic.
---
Ben Nemtin
#1 New York Times Bestselling Author, Organizational Culture Guru, Co-Founder of MTV's The Buried Life
A decade ago, Ben was knocked off his feet by a heavy depression. To help him feel more alive, he and his three best friends created the world's greatest bucket list, borrowed a rickety old RV, and crisscrossed North America, achieving the unthinkable. Most importantly, each time a dream was achieved, they helped a complete stranger cross something off their bucket list. The foursome played basketball with President Obama. They had a beer with Prince Harry. They raised over $400,000 for charity and placed a record-breaking $250,000 bet on roulette. Ben's bucket-list quest has inspired millions to chase their dreams.
As a mental-health advocate, Ben fights the stigma of mental illness by encouraging open, honest conversations. By showing how his own vulnerabilities have become his strengths and underlining that all humans struggle, he gives others the courage to talk about their own internal battles and normalizes the conversation. An acclaimed keynote speaker, Ben has presented his '5 Steps to Make the Impossible Possible' to business conferences and corporate leadership teams around the world, garnering standing ovations from groups like Amazon, FedEx, Harvard, Levi's, Microsoft, and Verizon.
As the co-founder of The Buried Life movement, Ben's message of radical possibility has been featured in major media including The Today Show, Oprah, CNN, FOX, ABC, CBS, NBC News, and more. Oprah called Ben and his friends "truly inspiring."
Ben is the #1 New York Times bestselling author of What Do You Want To Do Before You Die? and a star of the MTV show The Buried Life.
---