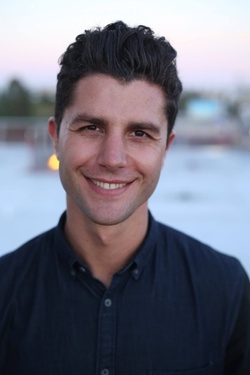 ---
Please contact a GDA agent for information.
---
Topics
Click on the topic name to see other speakers tagged with this topic.
---
Photos
Click on the image to view a high res version.
Ben Nemtin
Featured
#1 New York Times Bestselling Author, Organizational Culture Expert, Co-Founder of MTV's The Buried Life
Select Testimonials
"Ben, the feedback was overwhelming! I had more emails and text messages about how moving your presentation was and how meaningful it was to "all" employees that the Company cares about them as a "whole" person. It was completely different than anything we've done/heard thus far and it beyond exceeded expectations. THANK YOU!!"
---
"Ben's keynote truly resonated with our audience, as it connects to both our personal and professional lives. Thank you Ben for getting to know us and being genuine - it was noticed, appreciated and will be remembered!"
---
"Ben's session was an absolute hit! Hands down my favorite session. The way he worked in so much of our messaging and benefits was truly amazing and so impactful."
---
"Ben's keynote was exactly the refresher our organization needed during these trying times. Ben's focus on resiliency left the audience captivated and motivated to take on whatever comes next. We highly recommend him as a virtual keynote speaker!"
---