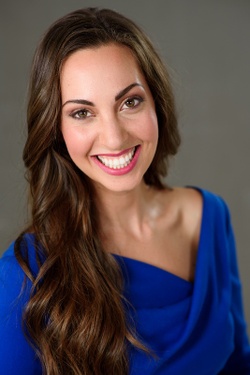 ---
Please contact a GDA agent for information.
---
Topics
Click on the topic name to see other speakers tagged with this topic.
---
Vanessa Van Edwards
National Bestselling Author and Founder of Science of People
Vanessa is Lead Investigator at Science of People. She is the bestselling author of Captivate: The Science of Succeeding with People. Her book has been translated into 16 different languages, and more than 30 million people have watched her on YouTube.
She regularly speaks to innovative companies including Google, Facebook, Comcast, MillerCoors, Microsoft, and Penguin Random House. She has been a spokesperson for Dove, American Express, Clean and Clear, and Symantec.
Vanessa shares tangible skills—including her insights on how people work—to improve interpersonal communication and leadership. She has developed a science-based framework for understanding different personalities to improve our EQ and to help us communicate with colleagues, clients, and customers. Her TEDx London Talk on the science of charisma has been seen over 2,000,000 times.
Vanessa works with entrepreneurs, growing businesses, and trillion-dollar companies, and has been featured on CNN, BBC, CBS, Fast Company, Inc., Entrepreneur, USA Today, the Today Show, and many more.
Millions visit her website, ScienceofPeople.com, every month for her methods that turn "soft skills" into actionable, masterable frameworks that can be applied in daily life. Hundreds of thousands of students have taken her communication courses on Udemy, CreativeLive, and LinkedIn as well as her flagship course: People School.
Vanessa is renowned for teaching science-backed people skills to audiences around the world, including SXSW, MIT, and CES, to name a few. Her groundbreaking and engaging workshops and courses teach individuals how to succeed in business and life by understanding the hidden dynamics of people.
---