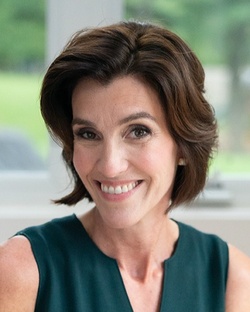 ---
Please contact a GDA agent for information.
---
Topics
Click on the topic name to see other speakers tagged with this topic.
Trish Kendall
Featured
Inspirational Speaker, Expert on Creating Belonging and Enduring Success, Founder of Enduring Success Strategies
Imagine if every day you choose to give all your love and if every day you choose to receive all the love that others give you. What could that mean for your loved ones, for your colleagues, for your customers, for you?
Trish is proof that true success—enduring success—is making THAT choice. We each have the power to make that choice and achieve enduring success, no matter the obstacles.
As a little girl, Trish's ability to trust and love were destroyed by the person who daughters trust and love the most.
Trish was repeatedly sexually abused by her father from ages 6 to 13. Her mother suffered from mental illnesses that proved stronger than her maternal instinct to protect her daughter.
Her father forced the family to flee from town to town a dozen times to prevent anyone in the community from learning about the abuse. In every town, she was the new kid who struggled to fit in and find acceptance until she just stopped trying.
In her early teens, Trish turned to the world of drugs, plunging headlong into a crystal meth addiction. She lied, stole, and exchanged her remaining dignity for drugs. At age 20, she chose to end her life.
One phone call from her sister changed everything. Trish's first choice, to pick up the phone, launched her inspiring 25-year journey to enduring success.
Today:
Trish is a highly-regarded business executive.
Trish happily juggles the chaos, exhaustion, and complete joy of her life as a wife and mom.
Trish is a trusting and trusted member of her community.
Trish inspires others to achieve enduring success.
As a little girl, Trish thought that she lost her ability to love, but during her 25-year journey to success she learned embracing love is a choice. Her enduring success is choosing to embrace her boundless capacity to give love and to receive love—every day.
As a pathway for all, Trish shares her journey from the pit of despair to the peak of success. Her story includes childhood sexual abuse, neglect and the destructive world of drugs that followed, but her speeches and workshops focus on the five critical choices she made on her journey to enduring success and the universal lessons we can apply on our journeys.
Trish brings candid stories, humor in the face of true hardship, simple lessons, compassion and love to all her speaking engagements.
---