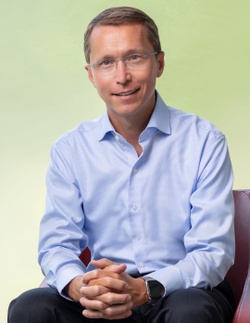 ---
Please contact a GDA agent for information.
---
Topics
Click on the topic name to see other speakers tagged with this topic.
---
Tom Rath
Author & Researcher on Improvement of Human Health & Well-Being
Tom Rath is an author and researcher who has spent the past two decades studying how work can improve human health and well-being. His 10 books have sold more than 10 million copies and made hundreds of appearances on global bestseller lists.
Tom's first book, How Full Is Your Bucket?, was an instant #1 New York Times bestseller and led to a series of books that are used in classrooms around the world. His book StrengthsFinder 2.0 is Amazon's top selling non-fiction book of all time. Tom's other bestsellers include Strengths Based Leadership, Wellbeing, Eat Move Sleep, and Are You Fully Charged?. He has also co-authored two illustrated books for children, How Full Is Your Bucket? for Kids and The Rechargeables.
Tom's most recent books are Life's Great Question: Discover How You Best Contribute to the World and It's Not About You: A Brief Guide to a Meaningful Life, published in partnership with Amazon Original Stories.
During his 13 years working at Gallup, Tom led the organization's strengths, employee engagement, wellbeing, and leadership consulting worldwide. Tom then served as an external advisor and Gallup Senior Scientist for several years. He also served as Vice-Chair of the VHL cancer research organization and was a regular lecturer at the University of Pennsylvania.
Most recently, Tom co-founded a publishing company and he is also an advisor, investor, and partner in several startups. Tom holds degrees from the University of Michigan and the University of Pennsylvania and lives in Arlington, Virginia with his wife, Ashley, and their two children.
---