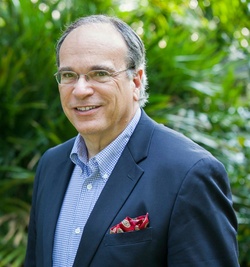 ---
Please contact a GDA agent for information.
---
Topics
Click on the topic name to see other speakers tagged with this topic.
Tom Morris
World's Top Public Philosophers and Pioneering Business Thinkers
Tom Morris has become one of the most active public philosophers in the world due to his unusual ability to bring the greatest wisdom of the past into the challenges of the present.
A native of Durham, North Carolina and a Distinguished Alumnus of Durham Academy, Tom was a Morehead-Cain Scholar at the University of North Carolina - Chapel Hill, which has honored him, along with Michael Jordan, as a recipient of their "Distinguished Young Alumnus Award." He holds two masters degrees as well as a joint Ph.D. in both Philosophy and Religious Studies from Yale University, as well as other, honorary doctorates in recognition of his public work of bringing practical philosophy back into the cultural mix. Tom served for fifteen years as a Professor of Philosophy at the University of Notre Dame, where he quickly became a campus legend, in many years having an eighth of the entire student body in his classes. Recent projects involve novels, nonfiction books, and a script for an immersive theatrical experience featuring AI and the robotics of five hundred years in the future. He is a firm believer that ideas rock the world. Tom is now Chairman of the Morris Institute for Human Values in Wilmington, NC.
---