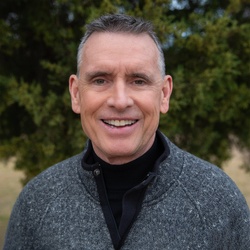 ---
Please contact a GDA agent for information.
---
Topics
Click on the topic name to see other speakers tagged with this topic.
---
Hear Todd's
Podcast Now
Todd Whitthorne
Health and Wellbeing Speaker, Author, Innovator, Investor
Todd Whitthorne's unique combination of experience, education, and passion for life, has led many to describe him as, "The Ted Lasso of Wellness!"
Todd's other descriptors include speaker, author, investor, advisor, and mentor.
Leveraging an educational background in exercise physiology, two decades as an Emmy award-winning broadcaster, and emersion within the ever-changing corporate wellness environment, Whitthorne's message has motivated thousands of individuals to take charge of their personal health, and…to positively impact the communities they serve.
After graduating, with honors from UCLA, Todd worked as a television reporter, anchor and host in several top-20 markets including Phoenix, Washington, D.C., and Dallas/Ft. Worth.
For eight years, he produced and hosted "Healthy Living,"…a nationally syndicated radio program…while also serving as a senior executive at The Cooper Aerobics Center…considered by many to be the "Mecca of Preventive Medicine and Lifestyle."
Since 2000, Todd has combined his experience in population health, along with a deep understanding of employee benefits, to help develop solutions which have measurably improved the lives of over one million Americans.
Identifying, building, and growing scalable solutions rank among his top priorities. Todd currently is invested in companies focused on improving metabolic health, virtual checkups, early cancer detection, and pet telemedicine.
Whitthorne's true gift may be his ability to "connect the dots" as it relates to helping individuals, and organizations, find ways to maximize both physical and emotional health, in the midst of today's incredibly challenging environment. In particular, Todd enjoys working with leaders who are in a position to influence, especially those who serve in public education, healthcare, and business.
In addition to his professional experience, Todd has run the Boston Marathon, rafted "Class Five's" in Costa Rica, hiked extensively throughout Patagonia, and summited Mt. Kilimanjaro with his son.
Todd and his wife Kathy live just outside of Dallas. They have two grown children and six amazing grandchildren…all who live within a 30-minute bike ride.
---