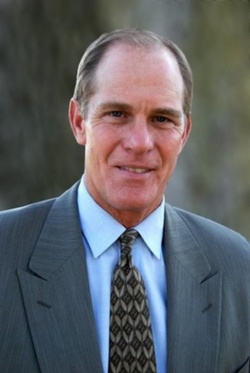 ---
Please contact a GDA agent for information.
---
Topics
Click on the topic name to see other speakers tagged with this topic.
---
Steve Ford
Actor & Son of President Gerald Ford
Steve Ford, son of former President Gerald R. Ford and Betty Ford, has transitioned himself from being
18 years old and living in The White House, to a long and successful career as an actor in Hollywood, to
today being one of the country's premier motivational and inspirational keynote speakers.
Steve has had a successful acting career, appearing in over 30 movies including Contact with Jodie Foster, Armageddon with Bruce Willis, Starship Troopers, Eraser with Arnold Schwarzenegger, Heat with Al Pacino, Carrie II, Young Doctors in Love, and When Harry Met Sally as Meg Ryan's boyfriend. Ford also appeared for six years on the Emmy Award-winning daytime drama The Young and the Restless, hosted the NBC show Secret Service, and has had many guest leads on shows such as JAG; Dr. Quinn, Medicine Woman; and Suddenly Susan.

During his non-political presentation, Steve focuses on such issues as leadership, overcoming adversity,
the value of a strong family unit, living with values and character, and setting and juggling priorities.
Steve's unique perspective of life as the President's son encompasses a broad range of fascinating
subjects.

Steve was 18-years-old and thrust into ten Secret Service agents as constant companions
His father's leadership in taking over the reins of the presidency following the resignation of
Richard Nixon amid the Watergate Scandal. President Ford took over the presidency at a very
critical time in the nation's history. Despite Nixon's resignation, many in Washington, DC and
throughout the country wanted to take legal action against the former President. This political
bickering in the House and Senate brought the country to a virtual standstill. President Ford
decided that the country could not afford to continue with this ongoing political and legal battle.
He issued a full pardon to President Nixon, putting an end to further legal wrangling, saying that
the country needed to put the Watergate scandal behind and move forward. A couple of years
later, President Ford lost the presidential race to Jimmy Carter. Most observers felt at the time
that Ford lost because the public was angered about his pardon of Nixon. Today, most
historians believe that President Ford did the right thing in issuing the pardon, which helped the
nation heal. The decision to issue the pardon hurt President Ford politically, but it was the right
thing to do for the country.

His mother's transformational leadership in the fight for equal rights for women through her
vocal and public support for the Equal Rights Amendment (ERA); her raising of breast cancer
awareness following her 1974 mastectomy; following her own bout with alcoholism, she
revolutionized the nation's views on treatment of addiction with the founding of the Betty Ford
Center.

Steve Ford's presentation is entertaining, enlightening, insightful and inspirational.
---