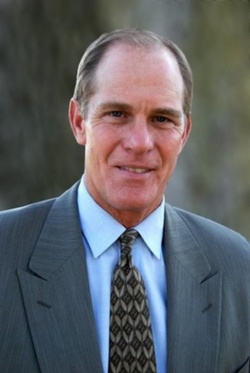 ---
Please contact a GDA agent for information.
---
Topics
Click on the topic name to see other speakers tagged with this topic.
---
Steve Ford
Featured
Actor & Son of President Gerald Ford
Steve has enjoyed a successful acting career for over 25 years appearing in over 800 hours of film and television productions. He has worked on over 25 films and many guest leads in television. Most recently you would have seen Steve appearing in the hit movie TRANSFORMERS and BLACK HAWK DOWN. Steve's other film credits would include films such as CONTACT with Jodie Foster, ARMAGEDDON with Bruce Willis, STARSHIP TROOPERS, ERASER with Schwarzenegger, HEAT with Al Pacino, CARRIE II, YOUNG DOCTORS IN LOVE and WHEN HARRY MET SALLY as Meg Ryan's boyfriend. He has also done numerous guest leads in television shows such as SUDDENLY SUSAN, J.A.G., DARK SKIES, FLIPPER, WALKER TEXAS RANGER, DR. QUINN, BAYWATCH, MR. AND MRS. SMITH, THE CAPE, PENSICOLA, THE SENTINEL, COLUMBO, MURDER SHE WROTE and HAPPY DAYS. Steve also hosted a full season, 22 episodes of the prime time series SECRET SERVICE for NBC. Early in Steve's career he spent six years playing the character Andy Richards on the Emmy Award winning daytime show THE YOUNG AND THE RESTLESS.
Before becoming an actor in 1980, Steve worked on the professional rodeo circuit as a team roper and still ropes today in his spare time. He owns a ranch in California. Steve served three years on the Board of Directors of THE NATIONAL COWBOY HALL OF FAME in Oklahoma City and currently serves on THE GERALD R. FORD PRESIDENTIAL FOUNDATION.
He is also highly sought after nationally as a motivational speaker for corporate events relating his inspiring experiences during his family's stay in the WHITE HOUSE and his years in Hollywood. Steve also speaks about his own successful battle overcoming alcoholism over twenty-five years ago. He shares with audiences inspiring stories of character and leadership that lead to the Ford family's success which will help audiences rethink their own lives. He is the third son of President and Mrs. Gerald R. Ford.
---