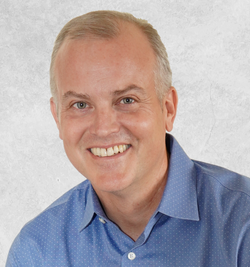 ---
Please contact a GDA agent for information.
---
Topics
Click on the topic name to see other speakers tagged with this topic.
---
Soren Kaplan, Ph.D.
Featured
Disruptive Innovation & Change Expert & Author of WSJ Bestseller Leapfrogging
Soren Kaplan is an award-winning author, former corporate executive, co-founder of Praxie.com, a columnist for Inc. Magazine and Psychology Today, and an affiliate at the Center for Effective Organizations at the University of Southern California. He is an international keynote speaker and has led professional development programs for thousands of leaders around the world, including Disney, NBCUniversal, Visa, PayPal, Colgate-Palmolive, Kimberly-Clark, Medtronic, Roche, Hershey's, Red Bull, and many others.
Business Insider and the Thinkers50 have recognized Dr. Kaplan as one of the world's top management thought leaders and consultants. His work has appeared in Harvard Business Review, Forbes, Fast Company, CNBC, NPR, Strategy & Leadership, and The International Handbook on Innovation, and many other academic and popular business media. He has lectured at the Harvard Business School, Copenhagen Business School, Melbourne Business School, Breda University in the Netherlands, and with other MBA and executive education programs globally. His debut book, Leapfrogging, was named "Best Leadership Book" and The Invisible Advantage received the "Best General Business Book" distinction by the International Book Awards. He holds Master's and Ph.D. degrees in Organizational Psychology.
---