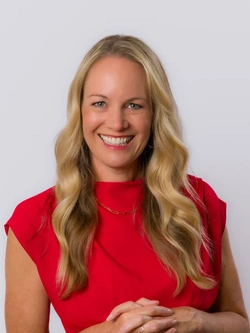 ---
Please contact a GDA agent for information.
---
Topics
Click on the topic name to see other speakers tagged with this topic.
---
Shasta Nelson
Social Relationships Expert, Author, Media Resource, and Keynote Speaker
Select Testimonials
"Who gets a standing ovation after teaching a full day seminar???? NO ONE. No one, that is, except Shasta Nelson. Shasta was INCREDIBLE."
---
Shasta was the perfect speaker for our healthcare leadership conference. Five months after the event, our leaders are still talking about her helpful content on workplace friendships. It's rare to encounter an author who is a great writer and can also hold their own as a speaker. Shasta brings that rare combination. Her books are so well written and engaging, AND, she is a dynamic speaker who connects well with her audience. I highly recommend her for other healthcare organizations seeking to keep their teams resilient and whole.
---
"Shasta Nelson is the REAL DEAL! Her amazing energy is so contagious. On a Friday afternoon she had every leader engaged. I would highly recommend Shasta Nelson for your next speaking engagement!"
---
My company engaged Shasta to speak at a virtual event during the pandemic. From our very first introductory call, Shasta's personality exuded enthusiasm, confidence, and warmth. Shasta was receptive to our goals and objectives of the meeting and took time to learn about our culture, company and industry. She was passionate about her message to help people connect with others no matter who they are, among other things. Leading up to the event, Shasta was responsive, met our needs, and even provided us a sneak peek video to play for our teams ahead of time. On the day of the event, Shasta was ready! She held the attention of hundreds of people without being able to see their reaction. Her message was uplifting, inspirational, thought provoking, and engaging. I don't know how she did it. The feedback from our teams was that they literally felt like Shasta was talking directly to them, which was exactly what we wanted. We can't say enough great things about Shasta. I would absolutely contact her again for future needs, hopefully in person. If you're a leader looking to enegerize your team(s), Shasta is great and does not disappoint. We loved her!
---