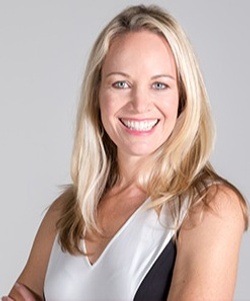 ---
Please contact a GDA agent for information.
---
Topics
Click on the topic name to see other speakers tagged with this topic.
---
Shasta Nelson
Friendship Expert, Author, Media Resource, and Keynote Speaker
Did you know that over 60% of our employees are lonely which directly increases turnover, hurts resiliency, lowers creativity, and compromises physical and mental health? As a go-to leading expert on friendship for over a decade, Shasta Nelson leaves her audiences inspired by the science of relationship and ready to do the 3 things that will lead them to more meaningful connection at work and in life!
Shasta Nelson, M.Div., is a leading friendship expert who is regularly quoted by the media for her leading thoughts on healthy relationships, including The Today Show, The New York Times, Business Insider, Harvard Business Review, and Fast Company. Author of three friendships books, including The Business of Friendship: Making the Most of the Relationships Where We Spend Most of Our Time and Frientimacy: How to Deepen Friendships for Lifelong Health and Happiness, she teaches the Three Relationship Requirements that can apply to healthy teams, customer service, marketing, and personal health and happiness.
Shasta's audiences leave saying things like "Shasta is hands down one of the best speakers I have ever seen," not only because her style is so engaging, humorous, and deeply touching, but also because her teaching content is so thought-provoking, informative, and unforgettable. The content in all her books, while based heavily on the best psychology and medical science, is original and ground-breaking in the way we think about relationships. A frequent response from her clients is "Why is no one else teaching this? Why am I just now learning this?"
Additionally, Shasta will not only deliver a powerful, inspiring, and actionable keynote, but she will leave your audience feeling more connected to each other and more hopeful about developing the relationships in their lives that will leave them happier and healthier.
No matter the values of a company-- relationships are at the heart of them. And Shasta can teach your audience how to bond with each other, their teams, their friends, and their customers.
---