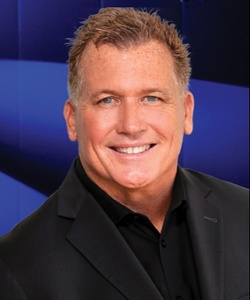 ---
Please contact a GDA agent for information.
---
Topics
Click on the topic name to see other speakers tagged with this topic.
---
Scott Burrows
Inspirational and Motivational Speaker
Select Videos
Scott Burrows' unforgettable story of turning a paralyzing setback into a powerful comeback through a clear Vision, determined Mindset and unstoppable Grit inspires. As a Keynote Motivational Speaker and Bestselling Author, you will find that his captivating message is one of hope, courage and perseverance. Scott's real-life experiences and eloquent storytelling move people into action.

Motivational Safety Speaker Scott Burrows details his unforgettable, life-changing story of turning a paralyzing setback caused by a poor split-second decision into a powerful comeback that will inspire your team to develop a true safety MINDSET. His VISION, MINDSET AND GRIT SAFETY PRESENTATION will Impact your team by encouraging better day-to-day safety decisions in the workplace and changing the way your employees view and approach their jobs. Listeners will walk away embracing workplace safety protocols as opposed to resisting or ignoring them.