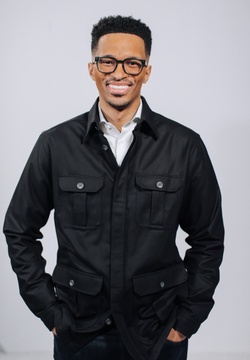 ---
Please contact a GDA agent for information.
---
Topics
Click on the topic name to see other speakers tagged with this topic.
---
Photos
Click on the image to view a high res version.
Ryan Leak
Inspiring Workplace Cultures Rooted in Values, Passion and Risk-Taking
Ryan Leak an best-selling author, esteemed executive coach, and a highly sought-after transformational speaker. With an incredible reach of over 50,000 people every month, Ryan's words have the power to transform lives. Each year, he dedicates his expertise to the growth of over 25,000 leaders, spanning the spectrum from Fortune 100 corporations to elite professional sports teams.
Ryan's remarkable journey was catapulted into the limelight when his viral Surprise Wedding story made headlines on prestigious shows like Good Morning America and the Today Show, along with numerous other media outlets. But that's just the beginning of his story.
Ryan is the creative mind behind the USA Today best-selling book, "Chasing Failure: How Falling Short Sets You Up for Success." This transformative work has guided countless individuals on a journey to turn setbacks into stepping stones toward success. His latest release, "Leveling Up: 12 Questions to Elevate Your Personal And Professional Development," has ascended to the ranks of Wall Street Journal Best Sellers list.
In addition to his professional accomplishments, Ryan is a loving husband to Amanda and involved father to Roman and Jaxson. Join the ranks of those who have already been inspired and transformed by Ryan Leak's empowering message.
---