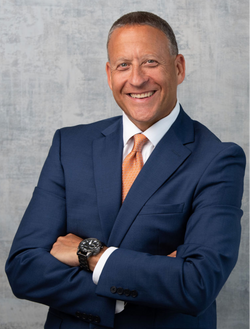 ---
Please contact a GDA agent for information.
---
Topics
Click on the topic name to see other speakers tagged with this topic.
---
Ross Bernstein, CSP, CPAE, Global Speaker Fellow
Inspirational Business Keynote Speaker & Best-Selling Sports Author
The best-selling author of nearly 50 sports books, Ross Bernstein is an award-winning peak performance business speaker who's keynoted conferences on all seven continents for audiences as small as 10 and as large as 10,000. Ross and his books have been featured on thousands of television and radio programs over the years including CNN, ESPN, Bloomberg, Fox News, and "CBS This Morning," as well as in the Wall Street Journal, New York Times and USA Today. He's spent the better part of the past 25 years studying the DNA of championship teams and his program, "The Champion's Code: Building Relationships Through Life Lessons of Integrity and Accountability from the Sports World to the Business World," not only illustrates what it takes to become the best of the best, it also explores the fine line between cheating and gamesmanship in sports as it relates to values and integrity in the workplace. As a working member of the media in his home state of Minnesota, Ross has a unique behind the scenes access to all of the local sports franchises in the area, including the Vikings, Twins, Timberwolves, Wild and Gophers. As such, he spends lots of his time in dugouts, club houses, locker rooms, and press boxes — and it's here where Ross has met and interviewed thousands of professional athletes over the years. Ross' program is all about the DNA of what makes champions in sports so unique and how that relates to business. His PowerPoint is full of amazing photos about inspirational sports stories and about successful teams that tie into ethics and accountability, and about doing things the right way — with respect. There are reasons certain teams win consistently, whereas others don't... and he explains why. It's based largely on the "Good to Great" concept of how the best companies are able to separate themselves from the rest of the pack through servant leadership, by creating a culture of excellence, by developing deeper relationships, and by giving extraordinary customer service. Ross speaks at over 120 conferences per year, mostly at large association conferences, at franchise leadership events, and to Fortune 500 sales groups — his program is very high energy and a great way to open or close a big event. Please reach out, he would LOVE to be a member of YOUR team for the day!
---