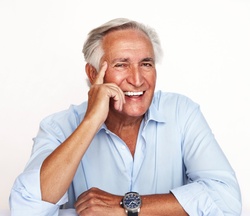 ---
Please contact a GDA agent for information.
---
Topics
Click on the topic name to see other speakers tagged with this topic.
---
Robert Schlegel
Entrepreneur; Author; Senior Real Estate Executive; CPA
Select Testimonials
"My wife and I have been dear friends with Bob and Myrna Schlegel for more than twenty-five years, dating back to my days filming the Walker, Texas Ranger television series in Dallas. In fact, our twins were ring bearers at his oldest daughter's wedding. Although Bob has yet to master my signature roundhouse kick, he has many other talents. I've watched him grow his very successful companies over the years and he is truly a natural born entrepreneur. And so, this book is a great resource for others nourishing an entrepreneurial spirit as well as a philanthropic heart and the desire to use their God-given talents to serve others. Angels and Entrepreneurs will inspire you and light the way for you!"
---
"I know talent when I see it. Talent is great. But what really separates talent from success is perseverance, determination, and hard work. Bob is the perfect example of that. He took his God-given strengths and worked hard, never giving up when things were challenging. In this book, Bob coaches you through some tough plays and shares what he has learned through his wins and losses. He is a man of great character, strength, and generosity as evidenced in the stories throughout this book. This book is a WIN!"
---
"Angels and Entrepreneurs is an inspiring book sharing the lessons learned and ups and downs all entrepreneurs will inevitably face while navigating business, relationships, and life. A must read not only to learn how to make money and be successful in business, but also how to build a life filled with gratitude and healthy relationships."
---
Select Client Feedback
We appreciate the opportunity to hear from this legend!
---