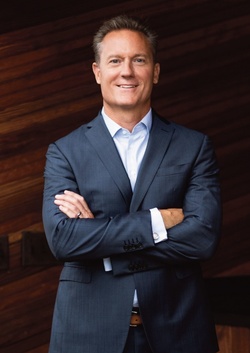 ---
Please contact a GDA agent for information.
---
Topics
Click on the topic name to see other speakers tagged with this topic.
---
Rich Horwath
New York Times and Wall Street Journal Bestselling Author on Strategy
Rich Horwath is the founder and CEO of the Strategic Thinking Institute where he facilitates strategy sessions for executive leadership teams, coaches individual leaders to reach their strategic potential, and has helped more than 100,000 managers develop their strategic thinking skills through live workshops and virtual training.
He is a New York Times and Wall Street Journal bestselling author on strategic thinking, including the new groundbreaking strategy graphic novel, StrategyMan vs. The Anti-Strategy Squad: Using Strategic Thinking to Defeat Bad Strategy and Save Your Plan, which was awarded "Best Strategy Book of 2018" (Axiom Business Book Awards).
Rich is a former Chief Strategy Officer and professor of strategy and has appeared on ABC, NBC, CBS, and FOX TV. He has developed more than 200 proprietary resources on strategic thinking and has served organizations such as ESPN, Google, and FedEx. His work has been featured in publications including Fast Company,
Forbes, and the Harvard Business Review. Rich has been described by Chief Executive Magazine as "…the world's foremost expert on strategic thinking."
---