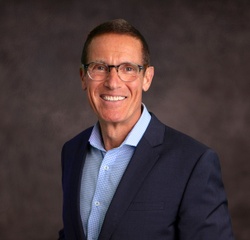 ---
Please contact a GDA agent for information.
---
Topics
Click on the topic name to see other speakers tagged with this topic.
---
Peter Thurin
Easy to do. Easy not to do. Your choice!®
Select Testimonials
"In my view Peter Thurin is one of the best - if not the best - speakers in the country!"
---
"Without your direction and guidance, we would be still floundering." How fortunate we are, to have had the opportunity to work with you over the last two years, and what a difference to our business and culture you have made! Personally, you have lead me to a higher level of personal development and achievement that I would never have dreamed possible - and I will never be able to thank you enough.
---
"Peter, you didn't just inspire my organization, you changed our way of thinking." Your approach of telling stories, sharing failures and successes, and coaching on simple things like being humble and not taking anything or anyone for granted has brought out the remarkable in my team! I see it every day as I walk the halls and hear how my team weave this new way of thinking in to their everyday professional and personal lives. The energy is high, the teaming is high, and we are beating all our business expectations! "What a great way for us to start the year. Thank you so much Peter"
---
"Love Peter to bits! He's an exceptionally talented speaker, storyteller & incredibly humble person whom I'm proud to call 'friend'." The world would be a much better place if we all had a little of Peter Thurin in us.
---
"Peter, thanks for your incredible energy, wisdom and generosity. Your work will continue to change the lives of people around the world."
---
"A true inspirational Spirit!" Each session has had a profound effect on people. Peter has been able to connect to the audiences at one of the deepest levels I have seen. His messages, stories, success criteria all based around personal ownership and accountability has enabled many to take away great meaning to both their work and personal lives. He was also able to lift the energy in the room and move the group mind set into that very powerful space of "high creativity" and "a want to BE BETTER" - supplying a path to see a way through the trees to focus on the 20% that matters. His messages on life, His beautiful intent to truly help others and His incredible passion & energy makes it very easy for me to recommend him."
---
"Thank you for your energy and enthusiasm." Peter added a huge amount of energy to our Global Management Team Meeting and gave us the spirit to take up any kind of challenge. It was a pleasure to work with him because of his highly professional working style, very positive attitude and great personality.
---
"Peter is a speaker of outstanding abilities..." We invited Peter back to address our Area Manager team after overwhelmingly positive feedback from our Store Manager group the previous year. Peter again did not disappoint. His commitment to understanding our organisation, its culture, and language, has been second to none. His passion and enthusiasm are infectious, and his presentation is both highly entertaining and practical in its message. Furthermore, it has been tailored by Peter to engage with the key issues we were seeking to address on the day. Peter is a speaker of outstanding abilities, and his approach has resulted in a number of significant behavioral changes within our region. I would highly recommend him for any future engagement.
---
"Thank you for a fantastic program." I am writing to thank you for the fantastic program that you put together for our leadership forum. Feedback from the sessions that you ran was absolutely tremendous. Both the content of the sessions and the mode of delivery was first rate and I have no doubt that the messages you conveyed really resonated with our team. I also really appreciate the time you took to understand our business and integrate these learning's into your sessions. I look forward to working together in the future."
---
"Based on the fantastic presentation from Peter, I can honestly say it was like he was in the room with me." With the world rapidly embracing Virtual Presentations, the question is often "Will the energy of the speaker come through?" Peter's down to earth observations, energetic delivery and genuine concern for all on the virtual session were amazing. He doesn't shy away from the truth but shows us some of the choices we can have working within the circumstances we face. If you are considering a speaker for your next virtual event, stop looking. You have found the one. Reach out today and book him.
---