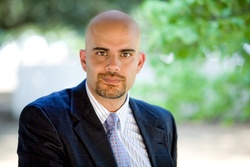 ---
Please contact a GDA agent for information.
---
Topics
Click on the topic name to see other speakers tagged with this topic.
Omar Manejwala
Keynote Speaker, Author, Addiction Expert
Omar Manejwala, M.D. is an addiction psychiatrist, international speaker, former Hazelden Medical Director, and
bestselling author of the book Craving Why We Can't Seem to Get Enough. He has appeared in dozens of media outlets including 20/20, CNN,The CBS Early Show, ABC Primetime and many others.
Over the last few years the U.S. has experienced a dramatic increase in the use and misuse of opiates. We have experienced sharp increases in overdoses, ER visits and overdose deaths related to these compounds. Although the U.S. constitutes five percent of the world's population, we now consume eighty percent of the global supply of opiates. Opiate overdoses are now the leading cause of accidental death in the United States, killing nearly 80 people per day. And most people who experience an overdose on prescription opioids will receive another prescription for opioids within the year. Obviously this is a crisis of epidemic proportions that needs to be arrested. And yet alcohol still kills 3-4 times as many people as opiates do—a severely underreported fact.
Dr. Omar explains addiction in simple terms, from how addiction changes your brain to how your thoughts, actions and experiences play a role in making self-destructive behaviors worse. There is a tremendous amount of research on how to control addictive behaviors. Dr. Omar takes what we really know about these behaviors and distills it down into simple actions you can take to control your cravings and recover.
His ability to explain this complex brain science and psychology in simple, understandable terms has led him to be quoted on the front page of the New York Times, the LA times, and the Chicago Sun Tribune. He has appeared on the CBS Early Show, 20/20, ABC Primetime, Al-Jazeera America and many other national and international television and radio programs. He is also the author of the bestselling book, Craving: Why We Can't Seem to Get Enough, and frequently leads seminars and workshops.
Dr. Omar has over 15 years of experience treating addictive disorders. A Duke trained psychiatrist and former Hazelden Medical Director, Dr. Omar is now Chief Medical Officer of an LA based national health services management company. Dr. Manejwala has treated thousands of patients with addictions from all walks of life, and is widely regarded as one of the nation's leading experts on addiction. He is one of the nation's most sought after speakers on the topic of addiction. In his latest book, William Cope Moyers says "Dr. Omar knows addiction medicine inside and out."
---