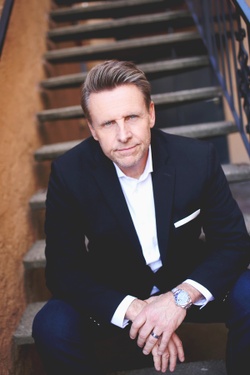 ---
Please contact a GDA agent for information.
---
Topics
Click on the topic name to see other speakers tagged with this topic.
---
Nicholas J Webb
Top Speaker on Innovation, Healthcare and Customer Experience
For the past 40 years Nicholas has been a serial entrepreneur, launching startup companies and products into many markets and industrial categories.
Long before he became one of the most in-demand futurist speakers in the world, Nick Webb was a successful entrepreneur and inventor, working on the front lines and competing against many of the biggest companies – and winning!
Despite a calendar packed with global speaking and media engagements, he's still very much involved in business. "You cannot give advice to others," he says, "unless you're standing shoulder to shoulder with them in the trenches!"
As the founder and CEO of LeaderLogic® goleaderlogic.com, Nick works with Fortune 500 companies throughout the world to help them lead their industries in innovation, strategy, and customer experience (CX) design.
As an inventor, Nick Webb has been awarded over 40 patents by the U.S.. Patent and Trademark Office for breakthrough technologies in a wide range of industrial and consumer products, including one of the world's smallest medical implants.
A prolific writer and number one bestselling author, his recent book, "What Customers Crave," is used by top brands to design their customer experience and innovation strategies. "What Customers Crave" was featured as Mashable's "Top 50 Marketing Books to Read" in 2017 and LinkedIn's "Top Summer Read" for 2017. His other groundbreaking books include "The Innovation Playbook" and "The Digital Innovation Playbook."
Nick's current breakthrough book, "The Innovation Mandate," published by HarperCollins Leadership, like his last book, is already a number one bestseller.
Nick is also the founder of WebbLogic®, a research and development lab that is reinventing the way in which consumers access and engage healthcare and other consumer products.
---