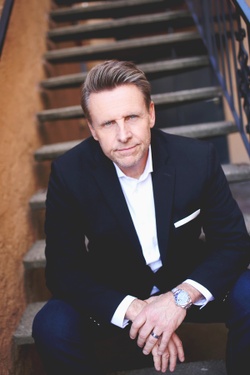 ---
Please contact a GDA agent for information.
---
Topics
Click on the topic name to see other speakers tagged with this topic.
---
Nicholas J Webb
Top Keynote Speaker on Innovation, Healthcare, Leadership, Workforce and Customer Experience
Nick began his successful career as an award-winning inventor and technologist at just 23 years of age.
His award-winning technologies include one of the world's smallest medical implants, one of the first wearable technologies, educational toys, consumer products, and even a line of successful kitchen tools. As a startup entrepreneur, Nick has developed and grown successful companies and then positioned them for a successful profitable acquisition.
As a management consultant, he works with some of the top organizations in the world to help them drive sustainable growth through innovation leadership. Some of his clients include: DHL, Verizon, FedEx, McDonald's, Pfizer, Salesforce, Chase, and 3M, just to name a few. Nick has also served as a Chief Innovation Officer and an adjunct professor for a top medical school.
To this day, Nick continues to operate an innovation lab and research organization. He also owns and operates LearnLogic, a training firm that provides workforce development in the areas of employee happiness, innovation, marketing, and strategic mastery. Nick is also an award-winning documentary filmmaker – his film, The Healthcare Cure received the Sedona International Film Festival's, "Audience Choice Award". Nick's biggest passion is his role as a father of four children and as a husband to his wife of 31 years.
---