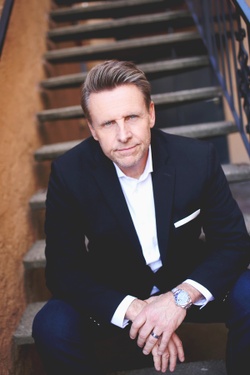 ---
Please contact a GDA agent for information.
---
Topics
Click on the topic name to see other speakers tagged with this topic.
---
Nicholas J Webb
Top Speaker on Innovation, Healthcare and Customer Experience
About Nicholas
One of the world's leading innovation strategists and futurists. As the CEO of LeaderLogic, Nicholas works with Fortune 500 companies throughout the world to help them lead their industries in Innovation, Strategy, Healthcare and Customer Experience (CX) Design. As a technologist, Nicholas has been awarded over 40 patents by the U.S. Patent and Trademark Office for breakthrough technologies in a wide range of industrial and consumer products, including one of the world's smallest medical implants.
A prolific writer and number one bestselling author, his most recent book, What Customers Crave, is used by top brands to design their customer experience and innovation strategies. His next book, The Innovation Mandate, will be published by HarperCollins Leadership in Fall 2019.
In recognition of his contributions to healthcare innovation and policy, Nicholas was awarded the Doctorate of Humane Letters (hon.) from Western University of Health Sciences. Nicholas is also the founding Director of the Center for Innovation and Adjunct Professor, at WesternU one of the world's most comprehensive medical schools.
Nicholas is also a serial entrepreneur, he has started and sold multiple companies ranging from an award-winning educational toy company to a medical manufacturing firm.
Nicholas is rated as a Top Global 30 Business Guru for three years in a row.
Meeting planners and audiences alike are demanding keynote speakers that can deliver a powerful and engaging talk. Moreover, they are demanding speakers with real-world expertise and a proven background of success.Nicholas is routinely booked multiple times by the same client and enjoys one of the highest excellent ratings in the industry. All of his talks are from the ground up and are specifically designed to deliver a profitable return on investment to his clients.
---