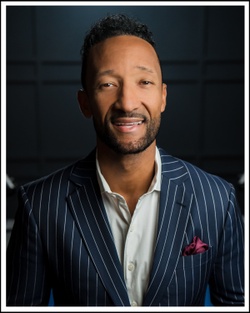 ---
Please contact a GDA agent for information.
---
Topics
Click on the topic name to see other speakers tagged with this topic.
---
Morris Morrison
Speaker, Futurist, Author and Entrepreneur
Morris Morrison is obsessed with building Stronger, Kinder, Focused human beings. Along with his team at Windmill Park Media, Morris Morrison has become a world-class Entertainer, Futurist, Author and Entrepreneur who's journey began in New York City before a doctor's words changed his life forever, after being orphaned a second time. Morris Morrison has been the go-to voice that has impacted countless youth, college & university and major Fortune 50 events that range from Supply Chain & HR, to Sales, Marketing and Healthcare. After losing his parents in New York City and becoming orphaned a second time as a teen, early opportunities uncovered a unique brand of engagement that connects with all audiences and backgrounds, with an unforgettable message that sounds like a Hollywood movie script. Many of today's world-leading organizations have partnered with Morris Morrison to build fearless, focused leaders that proactively drive uncomfortable change as they embrace a new future of work, dominated by automation and artificial intelligence. After receiving his education from Fairmont State University and the John Chambers College of Business and Economics at West Virginia University, Morris Morrison's business journey included critical leadership roles in Human Resources and Sales & Marketing, prior to exploring his dedicated path of entrepreneurship and culture building. Today, many global leaders have witnessed his message live on stage and in his latest book titled Disrupt Yourself. His message is powerful and his story is unforgettable, but his focus is clear — to bring families & teams closer and make organizations more impactful, through personal ownership, service and generosity. Morris is best known for celebrating his biggest accomplishments off stage as a proud husband and father, with additional service to organizations including Fellowship of Christian Athletes , Big Brothers Big Sisters, the YMCA and many others. Morris is a proud brother of Alpha Phi Alpha Fraternity and he currently serves on the Board of Directors for the West Virginia University Alumni Association, and the board of advisors for the John Chambers College of Business and Economics at West Virginia University and the Chestnut Mountain Ranch home for boys.
---