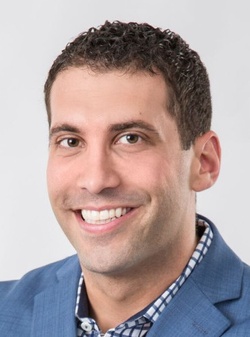 ---
Please contact a GDA agent for information.
---
Topics
Click on the topic name to see other speakers tagged with this topic.
Matt Granados
Top Rated Speaker | Trainer | Author | Entrepreneur
Matt Granados launched his first successful business at 15 and since then he's been hooked on building businesses from the ground up and the entrepreneur life. Right out of college, Matt moved to Atlanta to start Pocket Pets – an extremely unique business with over 70,000 customers! Within its first 12 months of operations, Pocket Pets was generating major sales ALL thanks to the implementation of effective systems. While Pocket Pets keeps growing, Matt focuses primarily on his other ventures from team training and coaching to nonprofit development.
Through the "entrepreneurial" process, Matt has discovered that his real purpose is growing people. He has combined his experience as an entrepreneur and passion for people to help organizations invest in their number one asset – their people. Sharing the system that helped him and his team do over $30 Million in sales, Matt helps individuals become more intentional with the time they have, increase their personal productivity, and improve the organization as a whole along the way!
Matt, like many entrepreneurs, spent years searching for a system that could help him "handle" his life but was unable to find anything that really worked. In true entrepreneurial spirit, Matt developed his own system – the LP – that he saw produce major results or himself, his employees, and his family.
One year the "LP system" was really put to the "test". Within 18 months, Matt got engaged, married, bought a house, renovated the house, trained & competed in an Ironman, adopted a dog, sold a house, purchased a new house, and had his first child. He did all of this while running three businesses, serving on various boards, and staying active in the nonprofit community.
Matt discovered that he didn't realize he was "doing it all" because he was too busy "enjoying it all". He attributes 100% of the "success" he's had in recent years to the putting the LP system to use in his own life. This system is so simple to implement, Matt knew he had to share it with others outside of his own life.
Matt has taught the LP system to thousands of individuals all over the world and to many businesses of all sizes. He feels most alive while he is on stage, in front of a crowd, sharing his own experiences to help others reach their full, unique potential. His goal is to bring intentionality back to life and allow people to reclaim how they spend their days. Matt knows time is the most valuable gift on this planet. He feels that if he can help each person get more done in less time, more people will experience the gift of a life truly lived "on purpose".
This section is reserved for people who are SERIOUS about getting RESULTS. We promise results if implemented properly, but remember you are your biggest variable. The more you put into these resources the more you get out. Period. If you want it to work, do the work.
---