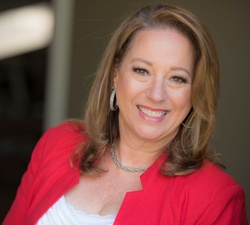 ---
Please contact a GDA agent for information.
---
Topics
Click on the topic name to see other speakers tagged with this topic.
---
Lauren Schieffer, CSP - The Colonel's Daughter
Developing leaders who make a significant positive impact on their business and community.
Lauren's passion is helping organizations that want to build their next generation of leaders. Whether it's training, keynotes, or longer-term consulting partnerships, she uses Nine Essentials of Significant Leadership™ to help transform the way managers think, make decisions & act toward the people they lead. Organizations bring Lauren on because she brings a fresh new perspective, and a street-smart approach to what works and what doesn't, helping speed transformation in three critical areas: knowledge, skills, and relationships. As a result, your people will be more
focused on what matters every day. They'll lead with compassion and integrity, and they'll create and model standards of excellence that others will aspire to and follow – all centered behind a common goal and vision. That's what SIGNIFICANT leadership is.
As the daughter of a career Air Force officer, Lauren Schieffer grew up being uprooted and
relocated every couple of years. This imbued her with a profound independence and the ability to adapt to changing circumstances. The lessons she learned from "The Colonel" have helped her make smart decisions and overcome adversity with humility and a sense of humor.
Lauren is a Certified Speaking Professional through the NSA and The Global Speakers
Federation. Able to relate to and energize everyone from the custodial staff to C-Level executives, Lauren is a master storyteller, delivering insightful, inspirational, and relevant content that
empowers people to absorb and act upon what they've heard – and she does so in an entertaining manner with a dry sense of humor that keeps them chuckling while they're learning.
Her enthusiasm is infectious and her passion unmistakable.
Anyone can be successful. You want your people to be significant.
---